Posted on
Central Kingstown MP sends warning shots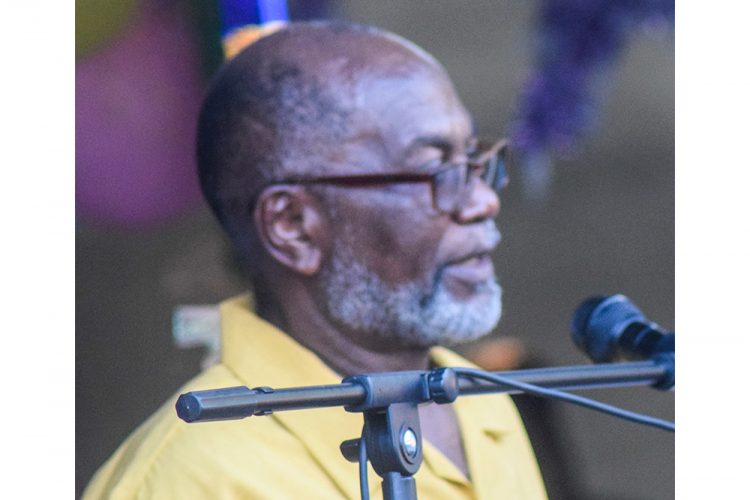 St Clair Leacock, the Parliamentary Representative for Central Kingstown has sent a warning to all persons who wish to spoil the positive outputs of the area.
Among the "good things", Leacock thumbed, was the impact of the Starlift Steel Orchestra has had on the cultural landscape of St Vincent and the Grenadines.
Speaking at the Closing Ceremony of the steelband's annual Summer Training Programme, on August 31, Leacock was passionate, as he addressed the specks of deviance that are creeping into the area.
"There are a few bad eggs in the area that seem hell bent and determined to disrupt the good thing we have going here," Leacock underscored.
Not planning to make any compromises, Leacock advised, "This is not a representative who values every vote beyond the importance of development of the greater good of society …And any of you, who are out of hand and get out of line as some of you are having … I will make sure that you have the full force of the law."
According the area representative, "There are things that are bigger than politics, certainly culture and nurturing of our young minds, are far, far more important, than the destructive aspects of life that some of you are bringing here ….So those who are on that track, be warned."
Leacock joined feature speaker – Saeed Bowman, former minister of Culture – René Baptiste, president of the Youlou Pan Movement – Oneka Morgan and captain of the Starlift Steel Orchestra – Roddy Dowers, who also gave remarks at the graduation ceremony.
At last Saturday's graduation ceremony, 53 young pannists were given their certificates. They had gone through six weeks of training under the guidance of Kingsley 'Hero' Roberts.