Posted on
Vincentian, 3 others, held on cocaine charges in Grenada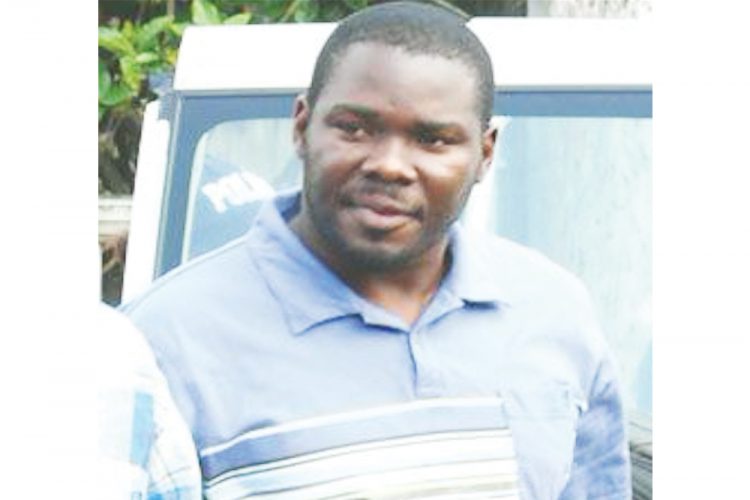 Vincentian Elvis "Dexter" Chance is in trouble with the law again, this time he has been charged in Grenada in connection with an EC$4 million drug bust.
According to media reports, Chance, 47, and three other men were arrested during an operation which netted 40 kilograms of cocaine last week, Wednesday August 21 at around 8:30 p.m. on a beach in St. George's.
The other men are Jamaicans 47-year-old farmer Alrick Reynolds and 53-year-old Ian White and 46-year-old Grenadian businessman Bernard Spann.
Chance, originally from Chateaubelair but who resides in Layou, and the other three men, appeared at the St George's Number One Magistrate's Court charged with conspiracy to traffic in a controlled drug.
Additional charges of trafficking in a controlled drug were laid against Reynolds and Chance while White and Spann were charged with possession of a controlled drug.
Spann was offered bail in the sum of EC$300,000, while the other accused were remanded and will return to court on September 5.
Back in 2011, Chance and national of the British Virgin Islands Dale Nibbs were convicted of importing cocaine into the BVI in January 2008. Also found guilty for the 2008 offence were Vincentians Gareth McDowall and Carlos Sutherland. The men were sentenced to six years in prison.
The men were found guilty in relation to the seizure of 61.2 kilograms of cocaine valued at more than US$1 million. The drugs were found hidden aboard the sailboat Liseron, which sailed to the BVI from St Vincent. Chance, Sutherland and McDowall were extradited from St Vincent to face trial in the BVI.
Another Vincentian Chesley Balkaran who pleaded guilty in 2008 in relation to the same drug bust was the star witness in the case. He was sentenced to four years in prison in 2008.
Then, after being found guilty on October 7, 2011 and sentenced on July 3, 2012, to six years in prison, Chance, McDowall and Sutherland were freed following an Appeal Court ruling on January 14, 2014.
The decision was handed down in the Court of Appeal of the Eastern Caribbean Supreme Court of the Virgin Islands and was heard by appeal judges Mario Michel, David Baptiste and Ola Mae Edwards.
The Court of Appeal ruling quashed the conviction for drug importation, on the ground that the then Magistrate, Valarie Stephens, erred in law in relying on a certificate of analysis not bearing the name of the defendants.