Posted on
Layou men ordered to pay compensation to police officer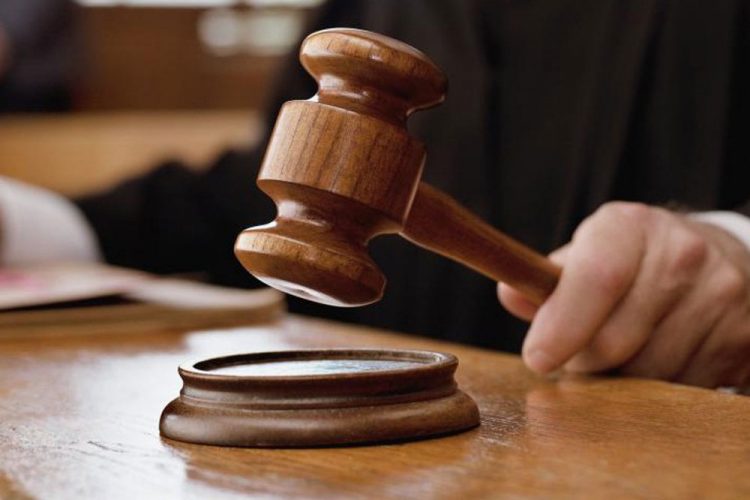 For kicking and firing missiles at a lone police officer at a New Year's Day fete, two Layou men have been bonded, and ordered to pay compensation to the officer.
Arron Miller, 22 years, and Albert Hazelwood, 24 years, were charged with the assault bodily harm of Winsbert Solomon in an incident which occurred on January 1, 2020.
Last Tuesday, February 23, they underwent a full trial during which they attempted to prove their innocence. Their efforts were led by counsel Israel Bruce.
Solomon gave evidence that he was off duty at the party, hanging out with his friends. It was approximately 12:30 am when he was walking through the crowd while heading to the exit. He walked close to Miller, who turned around. Miller apparently saw Solomon and kicked him in his left leg. The officer asked Miller why he kicked him, because he didn't "interfere with him". Solomon said Miller tried to hold on to him to fight him, but he shoved him off. A man Solomon knew came and asked what happened. Miller and Hazelwood were about 10 ft away at the time. Miller threw the can in his hand at the officer, which struck him above his right eye. Solomon said the can must have been full, because it stuck him with force. Solomon received another forceful hit from a can thrown by Hazelwood, that struck the right side of his lip. His face was bleeding and swollen.
Solomon left the party, drove to the Criminal Investigations Department and made a report while still bleeding.
He said that one week before the incident, he had had occasion to speak to a lady at a shop about her music, and Miller showed displeasure at the police intervention.
The counsel put it to Solomon that while he was walking, he came into contact with Miller's foot which was raised, as he was dancing on a young lady. Solomon said he didn't see Miller's foot raised.
Using demonstrations, the counsel put it to Solomon that Miller did not just turn away from the woman he was dancing with, to kick Solomon.
In cross examination, Bruce also indicated that he suspected Solomon of being in a drunken state, and that he told Miller things like he was behaving as stupid as his father, and if he had a weapon he would shoot. Solomon said he wasn't drunk, and did not say these words.
In Solomon acting aggressively to Miller, Bruce contended, that is when Miller threw the can. Hazelwood did not even have a drink in his hand, the lawyer posited.
Hazelwood, when he gave his evidence, spoke of being a spectator to the argument.
Both defendants claimed to have been beaten by the police after they left the party.
Prosecutor Corporal Corlene Samuel dissected the evidence of the two defendants at length, and posited that Miller was the aggressor on the night in question.
This Monday, in delivering his decision Senior Magistrate Rickie Burnett explained, "At the end of the day, the court had to look at all the evidence given by the parties in the matter, look at the environment; I had to remember that display by counsel, I also had to go home and to line up the parties as to how they were at the particular time and see whether or not the evidence from the prosecution is one that I can believe."
He also had to look at the evidence for the defence and the report of injury form.
"Having addressed my mind to all the issues in the matter and the facts as I believe them, I was persuaded and moved to believe the evidence given by Winsbert Solomon in the matter," he said.
Consequently, the two were found guilty of the offence.
In mitigation, their counsel noted that both Miller and Hazelwood worked, as a conductor and labourer respectively. They have no criminal record.
He said that in the future, "Whenever they go out, whether they consume or not, they must be constantly mindful of their environment and to avoid future hostilities like this one."
The injuries, "I would respectfully say to the court that they were not of a nature to be regarded as being very serious," he indicated.
He said in Hazelwood's case "it would appear that he felt that he had a responsibility" when from his perspective, his friend was being attacked. He said that he is not saying that this is what has happened, that the court has ruled and he has accepted that.
The lawyer asked the court to temper justice with mercy.
The prosecutor pointed out that it could have been much worse, and that the attack took place in a crowd of persons.
"…what the court needs to ask is what respect these young men have for authority. What respect society has for the police, whether the police are to deal with them while on duty, and when they are off duty," the Corporal stated.
She said that for society as a whole the respect for authority has broken down.
Samuel recalled that when she was younger there was a police officer who used to pass them in the road. "She met us on the road eh, but if we turn around and see her, we better say 'Morning', otherwise it was an issue," she recalled.
She said this wasn't the case anymore.
"And when our young men, your honour, could meet a police officer who was doing his lawful duty a few days before, and they met him weak and by himself…" and engage him in such a way, "we are in a sad, sad situation."
The prosecution asked for a sentence to reflect the gravity of the offence, but did not ask for a prison sentence.
The magistrate determined that a bond was appropriate, in the sum of $1500 for Miller and $1000 for Hazelwood. If they breach the terms of the bond this money will be paid forthwith or Miller will spend four months in prison and Hazelwood, two months.
The officer affirmed that he wanted compensation from the two, and so $400 and $250 must be paid by Miller and Hazelwood respectively, by May 12, or they will spend two and one month in prison respectively.