Posted on
Armed robber found guilty, will know his fate Friday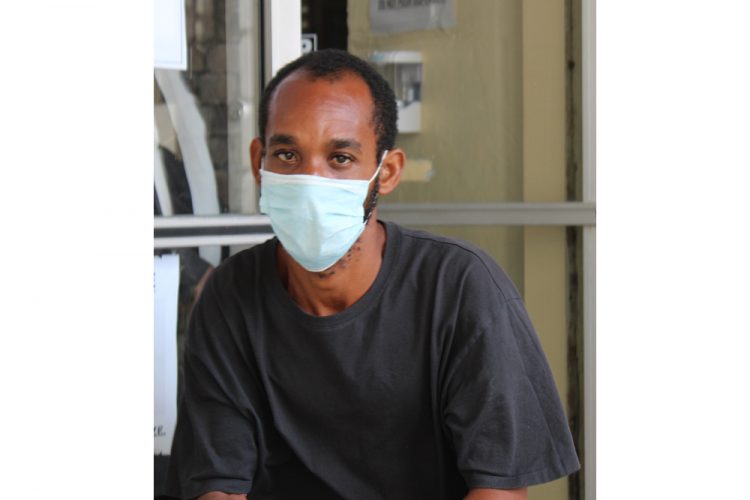 A 50-year-old will be sentenced this Friday after being found guilty of luring a man out of his home in Barrouallie, attempting to rob him at gunpoint, and wounding him.
Barrouallie resident Julius Gloster had four charges going into his trial last week, namely, wounding with intent, attempted robbery, possession of an unlicensed Taurus 9mm semi-automatic pistol, and possession of a firearm with intent to commit an offence.
A short trial was conducted in which counsel Jemalie John fought on behalf of the defendant and counsel for the crown, Assistant Superintendent of Police (ASP) John Ballah put forward the case for the prosecution.
After both sides closed, Justice Brian Cottle executed his summing up of the evidence for the jury, a nine-member panel, on Thursday, February 18.
After taking some time to deliberate, the jury returned a guilty verdict on all counts.
They were to return a guilty verdict only if they were sure that Gloster was guilty of the offences for which he was charged.
Therefore, by this outcome they have indicated their belief of the account of the victim, Lansker Currency.
Currency had given evidence that he knows Gloster who carries the nickname 'Puppy Heart', and even claimed that they were related. This was disputed by Gloster.
Currency gave evidence that on October 26, 2018, he started his night at Heritage Square, and Gloster was also at the Square, at a bar. He remembered that his female companion went over to speak to Gloster at some point for a brief time.
Currency left Heritage Square at about 11 pm and caught a van back to Barrouallie. He went home, changed his shirt, and walked down the road to a party, then a few shops. Currency then went to meet with the young lady who kept him company in Heritage Square. He told her that he had been looking for her to give her the rest of the Kentucky Fried Chicken (KFC).
She said that she wanted a drink, so he bought some beers and gave them to her.
Currency became tired and indicated that he was leaving. The young lady said she would pass by his house later for the rest of the chicken.
When he returned to his home, Currency quickly fell asleep. While sleeping he said he heard a voice, at around 3 am, which woke him up, and caused him to open the top part of his door. A man was talking to him, with his head held down, he said, and telling him that the "rasta girl" was calling for him.
When this unknown individual insisted, Currency then put on his shirt, opened the door and went down the steps of his house.
This was when someone ran around the house, grabbed him by the shirt, put a gun to his forehead and said he must give up all the money he had. When he said there was no money on his person, the man instructed the others, of which there are thought to be two, to go inside and look.
In deciding that he "wasn't going down like that", Currency began to wrestle with the man, during the course of which he received a chop wound on his head and left arm from the other unknown men. He began fighting more "wild" and he and the gunman ended up in the gutter, and he was apparently on top of him. He got a hold of the gun and ran down the road.
Losing blood, Currency made it to a shop, carrying the gun in a white bag. Someone took him to the police who then took him to the hospital.
Currency told the court that he had been drunk when he returned home, having had numerous beers and some strong rum, but not enough that he did not know what was happening.
He identified the gunman as Gloster to the jury but did not see the faces of the other assailants. Currency said that a shot was fired during this fight, but it is not clear exactly when this was.
He also showed a scar on his left arm to the jury during the trial.
Gloster claimed alibi, and that he was at his house. He said that the evidence was fabricated against him, and that Currency was either lying or mistaken.
Perhaps the most damning evidence against the defendant was a confession captured during an electronic interview with the police after the attempted robbing. However, Gloster attempted to discount this saying that it was given under duress, beating and threats of death.
The interview was captured on video, and before it started it showed Gloster saying that his lawyer (at the time) had told him to just tell the police that it was him and some men who did the deed.
His lawyer had supposedly said to tell the police "punctually like" who had the gun. Gloster said he was not the person carrying the gun, and it was not his idea to rob the man. Gloster named two men that he said were on the scene with him. One of them he suspected as having the gun because that person's face look "puffed up".
After the police continued to ask questions, Gloster said he didn't want to continue but wanted to meet with a lawyer.
The short interview was carried out less than an hour after Gloster was brought to the station. It was in the absence of his lawyer, who the defendant had informed the police was out of state.
[Changed at 10:57am on February 26 to reflect the true age of Julius Gloster]