Posted on
Woman's boyfriend steals money from her other boyfriend to give her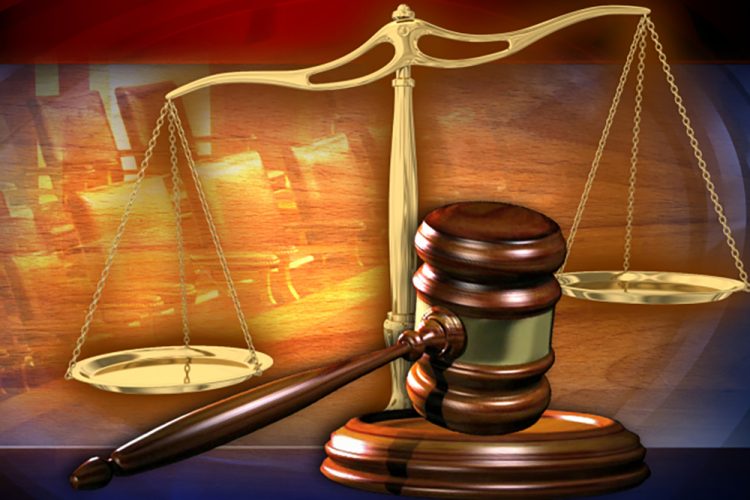 A woman's two boyfriends appeared in court yesterday, one charged with stealing money from the other, an act he said he did on her behalf.
Defendant Shem Williams, 25 years old of Diamond, appeared before the Kingstown Magistrate's Court yesterday, September 28.
He was charged with, on September 26, in Arnos Vale, stealing $1450, the property of Emmanuel Nelson of Largo Height.
In carrying out this theft, Williams also managed to damage one left front door of motor vehicle HU98, the property of Wendell O'Garro of Richland Park.
O'Garro, a taxi driver, did not come to court yesterday, but Nelson was present.
The police ascertained through their investigations, that on the date in question, Nelson left home with "his girlfriend", one Jamelia, for a "social evening." They went to Arnos Vale, and were in the vicinity of club Envy, when an argument broke out between them.
At the heart of this argument was a tablet that Nelson is said to have purchased for her.
Following this argument, Jamelia left Nelson and went to Williams, who is apparently her "other boyfriend". She told Williams that Nelson had $700 for her.
As Nelson was leaving the area in a taxi HU98, owned and driven by O'Garro, Williams went to the car's left front door, and began to wrestle with Nelson. Williams pushed his hand into Nelson's left front pocket and removed $1450 from him. As wrestling occurred, the paintwork of the front door became damaged with a number of scratches. The damage was estimated at being around $200 to repair.
The taxi owner and Nelson both made their way to the Calliaqua police station where they reported their respective grievances.
In carrying out investigations, the police officer, armed with a search warrant, executed this on the home and premises of Williams. Money amounting to $1200 was found outside of the house, alongside the bathroom which is attached to the main part of the home.
"Yeah Officer, thaz the man money", Williams is said to have admitted.
In an interview with the police later, Williams again admitted to the offence.
The 25-year-old was met with $111 on his person, which meant that $139 was still missing from Nelson's cash.
Williams told senior magistrate Rickie Burnett, in clarification sought by the court, that Jamelia was in a relationship with him, and that she had been with Nelson before, but since the end of her relationship with Nelson, she has been with him (Williams). Nelson didn't deny or affirm this.
The defendant also explained that Jamelia had told him that Nelson owed her a specified sum and he accompanied her to the place where Nelson was. He said he put his hand in Nelson's pocket and took the money.
When asked by the magistrate why he didn't send Jamelia for the money, the 25-year-old said he did, but it didn't seem like Nelson didn't want to give her it.
The magistrate decided on restitution of the sum recovered, and compensation otherwise.
"One of y'all should make up your mind, it can't be both of you at the same time because that is what caused this. If y'all don't resolve that, y'all going to be in court again, maybe for something else," he added.
At the end, Jamelia was called into the courtroom, and the magistrate told her that she could choose which stand to go into. Williams was in the dock at one side of the courtroom, and Nelson was in the other, on the opposite side of the courtroom.
"You can choose any of those stands to go in, choose any one. I want you either here or there, but you go in any place you want to go," Burnett said to her. Jamelia chose to go into the dock beside Williams.
"You know these two gentlemen are in court and your name was called in my courtroom, right?," he told her.
"And it appears as though, somehow you were the one that made this happen, right? It appears as though, you're either with one of them or both of them," Burnett told her, noting that he was saying appears because he did not know.
"I'm saying to you make up your mind which one of them you want to be with, you understand? Because if you don't do that, look at what is happening here?," he told her.
He said that considering where she decided to stand, it seems as though Williams is who she wants to be with.
"Leave this man (Nelson) alone, okay? Take my advice," he cautioned Jamelia.
"…That is a recipe for disaster and for chopping up and stabbing up," the magistrate warned her.
"If you choose to have two boyfriends at the same time that's your choice, I'm not telling you not to do that but that has problems in it," he warned.
He noted that other things could have happened on September 26.
Compensation of $139 to Nelson was ordered forthwith, in addition to the $1311 recovered. If this compensation could not be paid forthwith, Williams would have gone to jail for one month. However, Williams had this sum.
Secondly, compensation of $200 is to be paid to the taxi operator by October 15, or a default prison sentence of two months will activate.