Posted on
Farmer to stand trial for attempted murder of law enforcement officer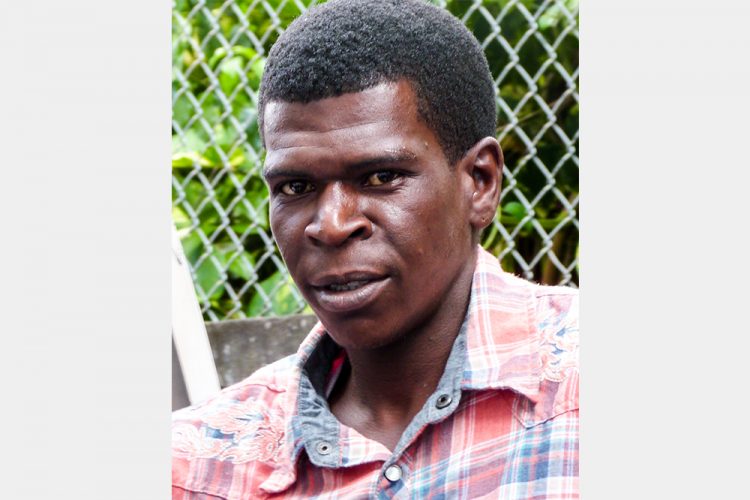 A Green Hill man accused of shooting an auxiliary police officer, thereby paralyzing him from the neck down, as well as shooting two other people in the same incident, has been committed to stand trial. 
Tyson Spencer, a farmer of Green Hill was 30 years old in December 2019 when he was charged with attempted murder, and wounding offences.
 
Following these charges, a preliminary inquiry began at the Serious Offences Court (SOC) during which a number of witnesses gave evidence before Chief Magistrate Rechanne Browne.  
This included the paralyzed victim of the alleged attempted murder, Campden Park resident Kurtland Jack. Jack gave his evidence via electronic means concerning the Heritage Square incident of November 22 that caused the then 23-year-old to receive gunshot wounds to his neck and abdomen.  
Subsequently, on request, the inquiry changed form to a paper committal, which was completed yesterday, September 28.  
The prosecution was represented by Senior Prosecutor Adolphus Delplesche, and the defence by lawyer Grant Connell.  
At the end of the process, the chief magistrate committed Spencer to stand trial at the next available sitting of the High Court assizes.  
Apart from the charge of attempting to murder Jack, Spencer also faces charges of unlawfully and maliciously wounding Dwayne Peters, who was 32 years old at the time of the incident, and Deron Quashie, who was 28 years old. Peters is said to have sustained a gunshot wound to his knee, and Quashie, the left side of his abdomen.  
Spencer is no stranger to the court system. He pleaded guilty to a charge of manslaughter in 2012 and was sentenced to eight years in prison. Although he pleaded guilty to the lesser charge of manslaughter, he was initially charged with the more serious offence of murder of Clevedon 'Junior' Chewitt. Chewitt was stabbed in the left side of his neck while dancing in Heritage Square on June 25, 2011, at around 1 am.