Posted on
What you preparing for, war? – Senior Prosecutor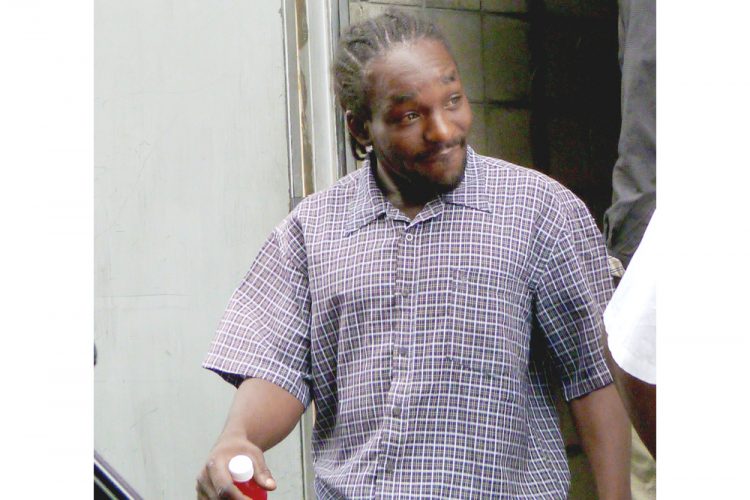 "What you preparing for – war?" the Senior Prosecutor asked a 31-year-old charged with having a long, pointed, and holey kitchen knife in his possession in a public place.
It is unclear whether this war had already started as Augustine Jennings of Lowman's Leeward was also laden with another very serious charge of unlawfully and maliciously causing grievous bodily harm to Garfield Nero, 49 years of Campden Park, with intent so to do. The incident, which Jennings is not required to plea to, is said to have occurred on September 13 at Lowman's Hill.
Nero is still warded at the Milton Cato Memorial Hospital (MCMH) with stab wounds to his shoulder and upper arm. The Senior Prosecutor Adolphus Delplesche informed that Nero has a tube inserted by medical personnel in order to extract fluid from his body, and his lung is damaged. Bail was not considered by the magistrate for this offence following this information.
However, following this, the accused admitted his guilt for, on September 13, at Campden Park, without lawful excuse, having in his possession an offensive weapon, to wit a knife.
It was established that at 11:30 p.m. last Friday, PC760 John was on mobile patrol in Questelles, and when the police approached a bar where an event was taking place, they saw Jennings standing on the side of the road in a "good sized" crowd. He was a person of interest in a matter they were investigating, and was needed for questioning. The mobile patrol stopped and the police requested a search of his person. They found the knife in the waist of Jenning's pants.
The weapon shown in the courtroom had holes throughout the blade, which is said to increase a knife's effectiveness, in that a knife such as this one would not stick to food, making it easy to slice it thinly and evenly. It is also said, from online sources, that "Knives with holes really prove their worth when reducing friction from cutting dense materials."
Jennings explained that he walked with the knife because anything could happen.
The Senior Prosecutor did not know how someone could explain having a knife "of this nature" in their waist at a dance at 11 o'clock. "What you preparing for – war?" he asked, recommending a prison sentence.
The maximum for the offence is a year imprisonment, but Chief Magistrate Rechanne Browne started with a custodial sentence of six months imprisonment.
She felt that the offence was made more grave because the defendant was in a crowded dance area, and that it was at 11:30 in the night.
She believed that his reason that you could walk up on anything anytime, and did not show any remorse, she did not see any mitigating factors besides the guilty plea.
A nine-month incarceration was the final sentence, and a confiscation order was given with regard to the knife.