Posted on
42-year-old man jailed for bullying 14-year-old girl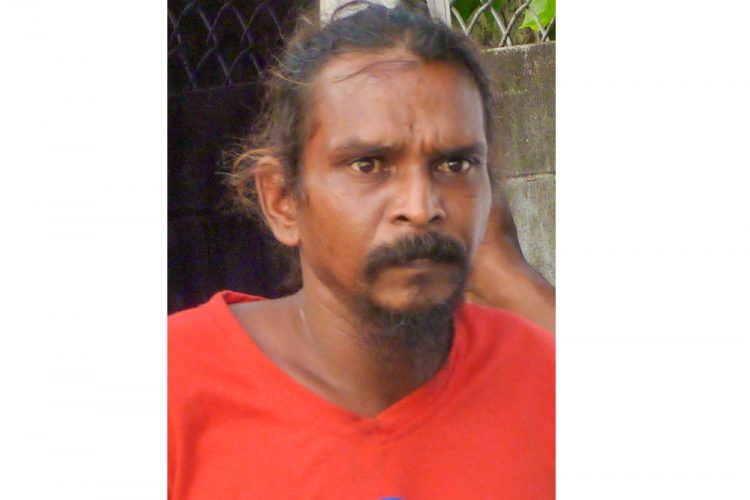 A 42-year-old man has been jailed for nine months after he pursued and cursed a 14-year-old girl, and even threw stones at her.
The Senior Prosecutor at the Serious Offences Court, Adolphus Delplesche, noted that defendant Osborne Yearwood, a Stubbs resident, had "operated as a bully to that youngster."
Delplesche was addressing the Chief Magistrate Rechanne Browne on sentencing, and he advised that the court cannot allow these things to happen.
He said that the court has to protect the public from individuals who seek to "show themselves" to people's children. While mentioning that Yearwood was the girl's neighbour, he stated that his actions need to be forcefully put to a stop.
"He cannot intimidate people's children," he stated.
Yearwood had pleaded guilty to the charge of assaulting the girl in Calder on August 22, with the intent to commit the offence of wounding.
The teenager gave evidence to the police that at around 12:45 pm she was going to the shop. She met the defendant on her way there, and he started threatening her. It was not the first time, she told the police, that this had happened. She became fearful and ran back home. She sought her aunt's company to return to her errand using a different route, and it was on their way back home from the shop that the incident occurred. They met Yearwood standing in the main road, and he approached her, and started to curse her. Taking up two stones, Yearwood launched these at her, and the young lady had to take evasive action to avoid being hit by them. These stones are said to have been sizeable. All of this took place in the presence of other persons.
Yearwood told the Chief Magistrate that "I ain go go down that road please your worship," and that he and the teenager were friends, but it's only the mother, grandfather, and grandmother and other family members that he is not on "terms" with.
The magistrate expressed concern that he was the young girl's friend, reminding him that she was only 14 years old.
Yearwood seemed to attempt to agree, and said that he does not know why she calls out to him.
"This is a child," the Chief Magistrate told him, and he replied "Yes please. That is true. That is true."
He explained that his actions on the day were due to alcohol in his system.
He was told to "Let go the bottle" and that when he imbibes the spirit, "a whole different legion is let go." The magistrate commented that he had pounced on a child.
Yearwood has 19 previous convictions, including multiple for throwing stones and other objects.
The prosecutor noted that he could have knocked her out, or she may even have died.
"Praise God ting aint happen so," the 42-year-old man commented.
Delplesche told him that he was an old man, and that he should leave people's children alone.
After starting at a period of six months imprisonment, the magistrate adjusted the sentence to reflect the aggravating features that he pursued her, even when she used an alternative route, and that he had 19 previous convictions. She noted that the throwing of objects seemed to be his modus operandi.
After discounting for his guilty plea, and handing down the nine months prison sentence, Browne told him that she really hopes that he uses the period to reflect because he keeps resorting to throwing stones and blocks, and has an alcohol problem.