Posted on
Man pleads guilty to stealing $450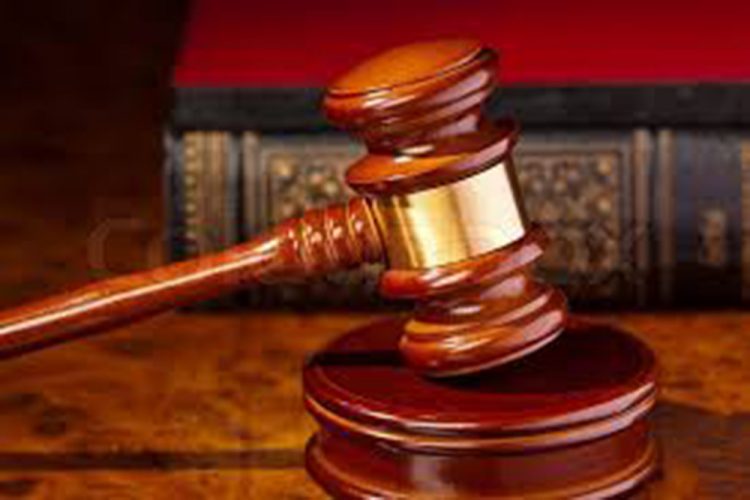 A Rose Place man accused of stealing money from a Paul's Avenue resident ended up nonchalantly claiming in court yesterday that the Paul's Avenue resident was looking to buy a gun.
Akym John, 20 years old, a fruit vendor with no criminal record, explained that he was "guilty with an explanation" when he was charged with stealing $450 from one Dopwell on August 30 in Kingstown.
During his explanation a woman in the courtroom held her head and said "Oh Akym."
John alleged that he and other men were hanging out in an area when Dopwell appeared.
"He [is] the one who come to us and ask us for a gun to buy," he noted. John said that they tried to come to an agreement and then confusion broke out, and Dopwell began to move like he wanted to "get in ting" with them.
This, John said, caused the owner of the shed where he was selling mangoes to tell them to move, and John revealed that they then "dispatched." He claimed that about five minutes afterwards Dopwell returned and was asking for his money, "and telling me about who he go bring and what he go do me and all them kinda ting there."
John said that he told Dopwell that he wasn't on "dem kinda ting" with him. Afterwards, John claimed that Dopwell went home and brought back his friends, and he apparently told them the same thing.
On the other hand, the prosecution put forward that on the day in question, Dopwell was in Rose Place and had his wallet with him that contained $450. He is said to have been in the area where John was sitting selling fruits, when the defendant, along with another person, came and pushed his hand in Dopwell's pocket and took the money.
The matter was reported to the police who investigated. The defendant told the police exactly what he was saying in court. The prosecution also noted that the complainant had told the police that a gun was pulled on him, but it was revealed that there was no gun.
John told Senior Magistrate Rickie Burnett that he did not agree with all of the facts and that he did not push his hand in Dopwell's pocket and take the money.
However, later when he was asked where the $450 was, he said "Where? I have it." He said that he had $450 to give to Dopwell.
Compensation was ordered for the money to be paid forthwith.
After sentencing, Dopwell noted, "I just want to say that I ain't want no conflict between me" and the guys, because he was from Paul's Lot and they were from Rose Place. "And his parents and my parents have connection so I don't want," conflict, he stated. He did not mention anything as regards John's claim about a gun.
Seage John was charged alongside Akym John but the charge against him was withdrawn after he entered a not guilty plea.