Posted on
Two men being sought by police in connection with a series of burglaries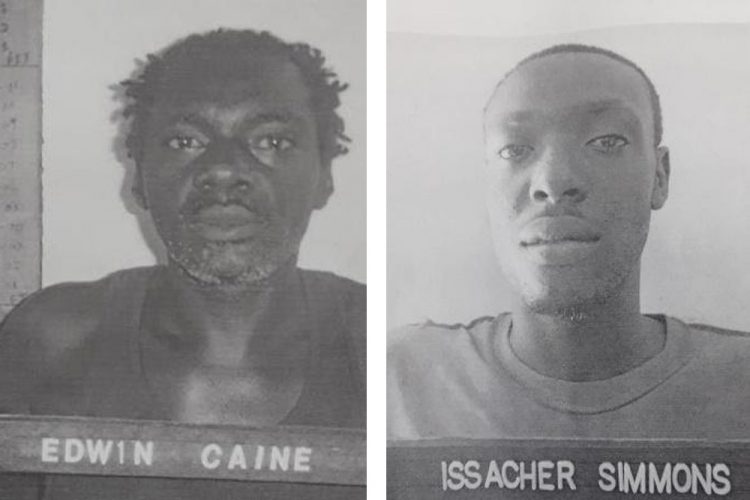 The Royal Saint Vincent and the Grenadines Police Force is carrying out investigations into a series of reported burglaries within the South Central Division, in which Edward Caine and Isaacher Simmons are persons of interest.
Caine, a mason who resides at Lowmans Hill and South Rivers, is dark in complexion, 5 feet 7 inches tall, of medium build, and carries a dreadlocked hairstyle. He has thick lips, brown eyes, a round chin and a large nose.
Simmons is a labourer who resides at Belvedere / Prospect. He is 5 feet 11 inches in height, of a medium build, has thick lips, brown eyes, an oval face, a round chin and a large nose.
Both men are Vincentian nationals.
The police are soliciting the assistance of the public in locating these men.
If seen, please contact any police station or the Assistant Commissioner of Police in charge of Crimes at Telephone number 1784-456-1339 or 457-1211 ext. 217 or Officer in charge South Central Division at 1784-458-4200.
Calls would be treated confidentially.