Posted on
Deputy COP tests positive for Covid-19, police high command ordered to quarantine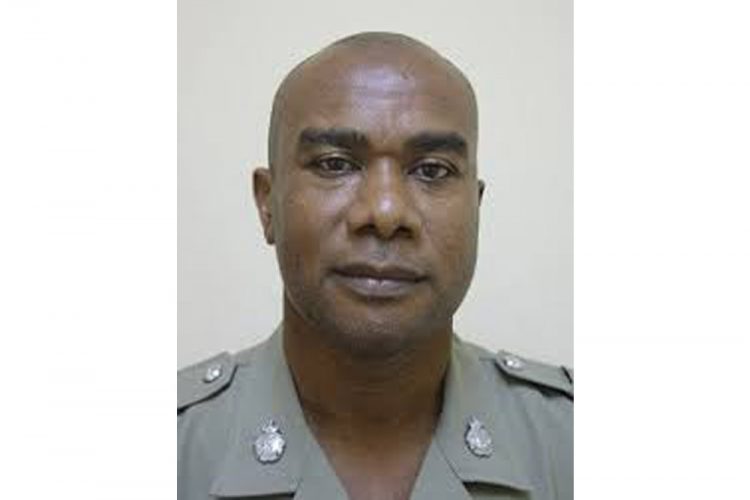 Several members of the high command of the Royal St Vincent and the Grenadines Police Force (RSVGPF) have been placed in COVID-19 quarantine.
The high ranking officers, including Commissioner of Police (COP) Colin John, were ordered to quarantine on Thursday morning after Deputy Commissioner of Police Frankie Joseph tested positive for the virus.
Commissioner John told SEARCHLIGHT that following Deputy Commissioner Joseph's positive test, all members of the RSVGPF who were in contact with Joseph were sent to quarantine.
He said that he and other high ranking officers recently held meetings attended by Deputy Commissioner Joseph and as a result they have all quarantined themselves and are working from home.
Contact tracing has begun.
Earlier this week, five police officers tested positive for COVID-19.
The results of several other lawmen are pending and contact tracing has started for persons who may have come in contact the cases.
Some of the other officers who tested positive were stationed on Port Authority duties while the others were attached to the Rapid Response Unit (RRU).
On Thursday, the police public relations and complaints department said that COVDI-19 protocols are being observed throughout the organization to mitigate further spread of the virus among the ranks and the public in general.
These measures include: 
Wearing of face masks
Sanitization/hand washing
Social distancing
Testing
They noted that as of Monday January 4, 2021, the following measures were implemented:
Members of the public visiting or doing business at all Police Stations/Units/Departments must wear a face mask. The face mask must cover the nose and mouth and; should remain in place for the duration of the visit.
Social distancing by staying at least 3-6 feet apart at all times.
Visitors must utilize the sanitization stations provided on entry to the compound/buildings.