Posted on
Rockies resident shot to death in Kingstown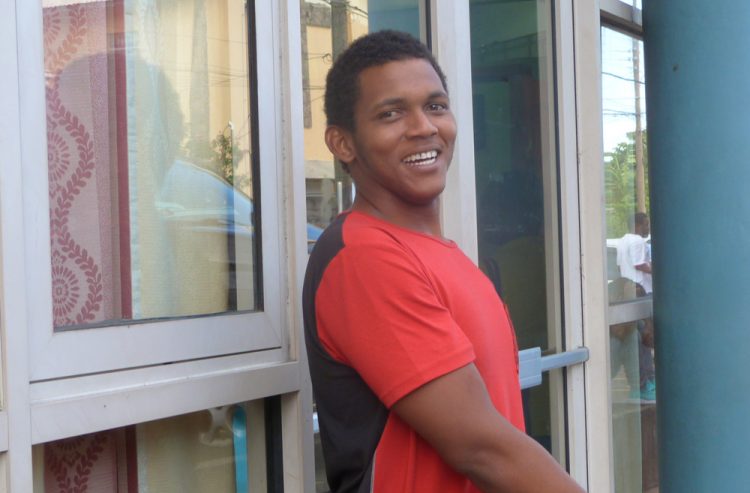 A Rockies resident who was once charged with attempted murder and who last year was shot in the chest was killed on Monday night.
Tevin Williams, 22, was shot in the neck in vicinity of ACE in Kingstown at around 8 p.m. while liming with friends.
Reports are that a hooded masked man shot Williams before making his escape.
Williams had a long rap sheet, having been sentenced to three years in prison in August 2015, when he was 17 years old.
He had pleaded guilty to possession of a .38 revolver and three rounds of .38 ammunition. He was caught with the gun and ammunition on July 5, 2015, in the vicinity of Randy's Supermarket.
Before that sentence, he had appeared in court on two separate charges of theft.
In 2018, Lionel "Gubler" George, 25 years of Rockies, was charged with attempting to murder Williams on November 4, in Rockies by shooting him in the chest.
Before that, in January 2018, Williams was remanded for attempting to murder Shawphil Moore of Enhams by shooting him in the jaw.
Back in 2017, Williams was on a charge of theft and had to be asked to behave himself in court.
He had been charged with the theft of a Jansport bag containing a number of items, including a white dress and a blue and black bag, in total amounting to a monetary value of $460.
Appearing before magistrate Bertie Pompey, Williams pleaded not guilty to the offence, which was alleged to have been committed on October 23.
Several times during his court appearance, Williams had to be told to behave himself by the police officers present in the courtroom. On the first occasion, he had to be surrounded by three police officers before he calmed himself enough to sit back down. After this, he proceeded to take his slippers off and cross his arms and legs. A short time later, resenting having been told by a police officer to stop speaking, he berated said police officer by saying, "Big stone he want in his face."
Police are investigating Williams's murder, the 12th for 2019.