Posted on
Vaccine-Nay-Shun Time!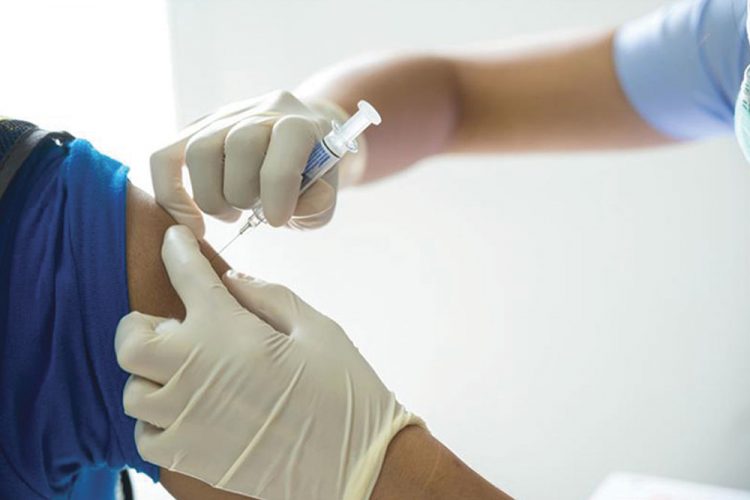 Is amazing how de conversation shifting from de COVID-19 Test results to de safety of de COVID-19 Vaccines. All of ah sudden Tom, Dick'n'Harry and even Lie-Za dey pon Radio talking wid authority on Vaccines. Honestly speaking, dey's need foh concern because is like every day is ah new Vaccine; but we must learn to leave Fishing to de Fisherman. Leave Virus and Vaccine to our capable Medical Experts. Lie-Za not easy, she betting me ah can't say: "Leave everything about everything to de Prime Minister."
Ah made ah check on de Internet and Ready or Not, dey's already ah Chart wid over 25 COVID-19 Vaccines on de market. Initially we were told dat we got or getting ah Vaccine from Russia name SPUTNIK; ah not bad talking dat Vaccine, but ah ain't see dat one on de Chart; maybe de SPUTNIK still dey out-ah-space.
Ah notice way some ah de Vaccines are highly ranked, like Pfizer, Moderna, Janssen or Novavax, Dynavax and AstraZeneca, to name ah few. Dominica and Bo-bid-us got ah supply of AstraZenica from India. Interestingly is Dominica who gave us 5,000 from de 70, 000 Jabs dey got. Lie-Za wants to know wha going on in SVG? We so Proud dat we shame to beg foh Vaccine like everybody else whose economy much better dat we own.
Dey's already plenty different Vaccines on de market; and more dey to come. Dey have not perfected de Vaccine as yet and quite naturally, dey will be hitches, lots of which are already making de rounds. Fortunately SVG will get free Vaccines, well Beggars are not choosers – all-yo tek de darn Vaccine . Even though it is not yet mandatory dat everyone should be Vaccinated, sooner or later just about everybody will be Vaccinated. Just like how (AH Hope) nobody will be allowed to enter SVG widout ah COVID-19 Vaccine-nay-shun Certificate; it will be no different when we travel to another man's country. Personally ah going foh me Vaccine tomorrow. At my age my name is high on St Peter's list, so Vaccine or No Vaccine, when my name come up pon St Peter's list, no immigration could block me.
AH VIRTUAL BIRTHDAY PARTY
Lie-Za went to ah Virtual Birthday Party last weekend. Thanks to Zoom, relatives and Friends from all over: Canada, USA, Bo-bathe-us, Sin-Vin-sin attended. Interestingly, she said dey was over 40 persons, no Mass/Mask, but everybody partying in one room practicing Social Distancing. Dey was Karaoke. De Virtual Mode was interrupted to give way to ah real sticking ah de Birthday Cake. Den it was Dinner Time, Virtual of course. Ah V-D-O of ah previous Dinner Party was shown wid ah lot ah de folks present, watching dem-selves eating yesteryear's dinner. Ah told her dat Virtual Parties could encourage ah lot ah Party Crashers. "Dat's easily avoided," she said, "Just circulate ah wrong Password."
Seems like COVID-19 might have its negatives, but this is definitely the time foh us to adjust and become creative, turn dat boulder dat blocking your entrance into stones and pave yuh driveway. And wid dat is gone ah gone again.
One Love Bassy
Bassy Alexander is a land surveyor, folklorist and social commentator.