Posted on
The many uses of Setting Spray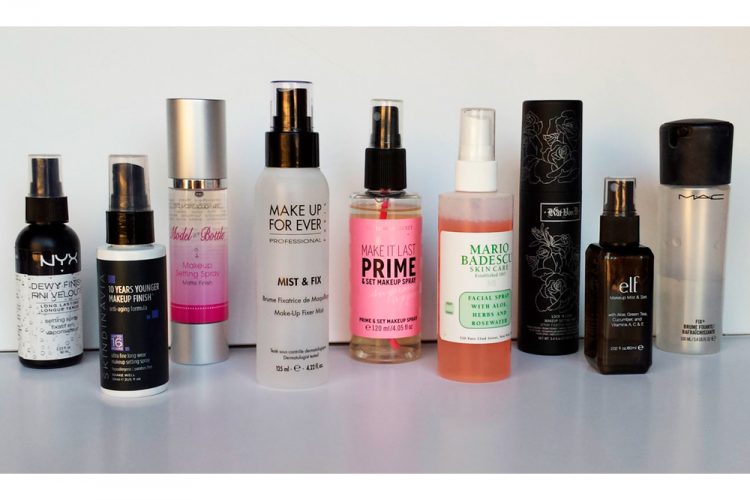 Let's start at the beginning, and that is, of course, what is setting spray. Setting spray is a formula that you spray all over your face after you have finished applying your makeup. It sets an entire face of makeup for up to 16 hours. You just hold about six inches from your face, close your eyes and spray in an X and a T shape. With that being said, there are many ways that you can use setting spray. Some are listed below.
Turn shadow into liner – You've maybe wet an eyeliner brush with water and dipped it into eye shadow before. That means it's still water-soluble. Either spray or dip your brush into setting spray, then into a shadow and you've got liquid liner that doesn't quit.
Bulletproof your brows – If you fill your brows in with powder, spray or dip your brush into setting spray before your brow powder. This will give the colour extra longevity and make sure your brows are on fleek 'til bed time.
Lock in your concealer – If you feel like your under eye concealer fades away or creases, setting spray might be the solution. After applying spray or dip a brush, or even your finger, with setting spray, lightly pat on top of the concealer.
Intensify pigments – If you have an eye shadow, to be more intense spray an eye shadow brush with setting spray and then dip into your shadow. This trick turns metallic shadows into liquid, molten metal. It will apply like silk and stay for ages.
Life-proof foundation – If your skin eats makeup, try spritzing your damp beauty sponge with setting spray before dipping into foundation. This way, you're setting as you apply, for more wear time straight out the gate.
I hope these tips really help you to keep that beat face all day.
Example of setting sprays.
For any questions or comments contact me at:onfleekthisweek@gmail.com or address letters to On Fleek This Week C/o Searchlight Newspaper, Lower Kingstown Park, PO Box 152,Kingstown.