Posted on
A nude bronzed look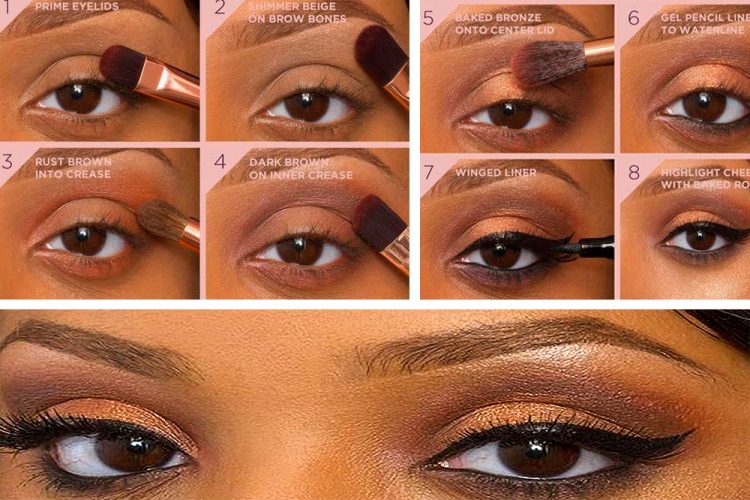 I just love a nice subtle bronzed look. It gives you that beautiful, fresh, effortless look. Below are easy to follow instruction on how to get this look in no time at all.
1 – Prime you eyes with your eye shadow primer, or whatever concealer you use under your eyes.
2 – Get your lightest beige eye shadow and apply on the brow bone.
3 – Cut your crease with a rust brown shadow.
4 – Cut your inner crease with a dark brown. You will start to see the shadow effect at this point.
5 – With your eyelid being nice and clean, apply your bronzed brown or gold to the centre of your lid.
6 – Line your low lash line with a black liner.
7 – Line you eyelid with a black liner.
8 – Once you're done with foundation you add a little cheekbone rose gold highlighter and you are set.
Give this look a try and I promise you won't be disappointed.
For any questions or comments contact me at:onfleekthisweek@gmail.com or address letters to On Fleek This Week C/o Searchlight Newspaper, Lower Kingstown Park, PO Box 152,Kingstown.