Posted on
Plans to honour 'Frankie' Mc Intosh being finalized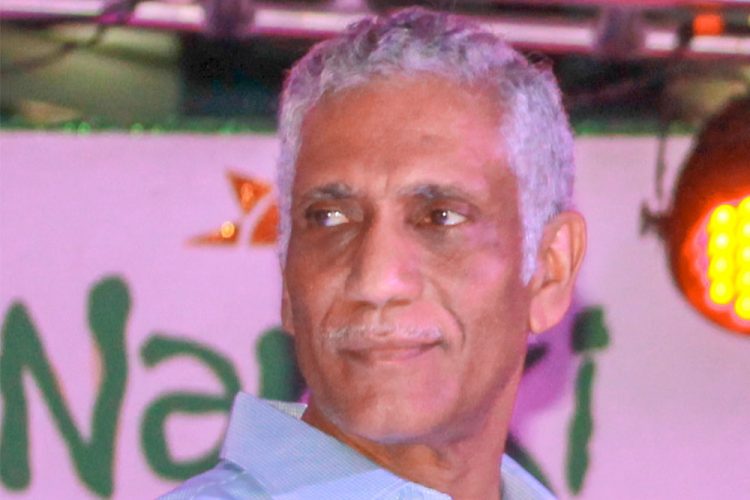 Plans for the special recognition of Internationally-acclaimed Vincentian musician, Franklyn "Frankie" Mc Intosh, are in their final stages.
Mc Intosh is the honoree of this year's Accolade event. The inaugural event was held last year, at which Vincentian songstress, Judy Boucher, was recognized.
Mc Intosh is one of the world's leading arrangers of calypso and soca. A classically trained musician, he holds a bachelor's degree in music from Brooklyn College, USA and a Master's degree, also in music from New York University.
Mc Intosh began arranging calypso music in the 1970s at the request of veteran, Vincentian calypsonian, Alston "Becket" Cyrus. It has proven to be a successful relationship. Many of Becket's hits have been arranged by Mc Intosh, including; Calypso Disco, the music of which was used in the movie, "The Deep" and Teaser.
Apart from Becket, Mc Intosh also arranged for Vincentians, Scorcher and Winston Soso, Trinidadians, the Mighty Sparrow (Don't back back) and the Mighty Duke (Thunder), which won them road March titles in their home land, as well as Explainer (Lorraine), the Mighty Shadow, the Might Chalkdust, and Singing Francine. It was Mc Intosh who arranged the first known hit song by one of the leading soca artistes in Trinidad and Tobago, Machel Montano (Too young too soca). He was also the arranger of the first parang soca which was done by the Mighty Crazy (Parang Soca). Parang soca is now a popular music during the Christmas season in the Caribbean.
This year's Accolade event will be held at the Russell's Auditorium on October 6, 2018 from 8:00 pm. Accolade is an annual event to celebrate and honour outstanding Caribbean music personalities/ artistes in St. Vincent and the Grenadines. The intention is to take/ franchise/ license a tailored version of the initial event to markets in Europe, in an effort to take advantage of opportunities available to music professionals and others in the creative industries, under the Economic Partnership Agreement (EPA) between the European Union (EU) and CARIFORUM. The Cultural Protocol of the EPA provides for Cultural exchanges and business co- operation.
Accolade is a production of A & A Tannis Promotions, which is headed by retired inspector police, Arden Tannis.