Posted on
Rawdon Bentict smashes 156 in first division cricket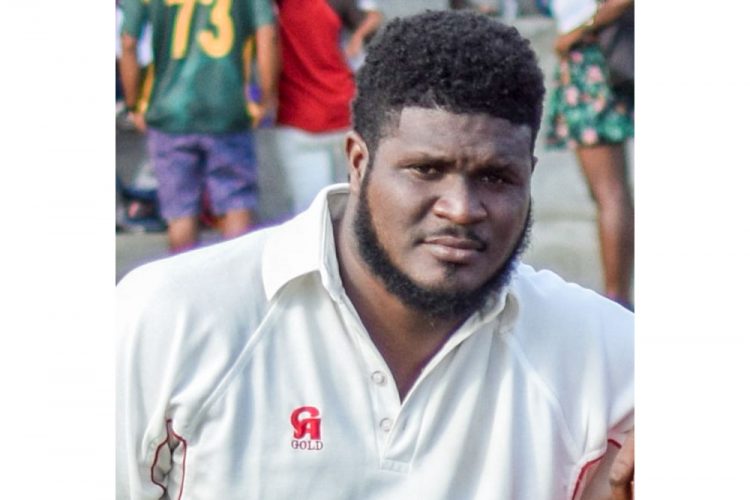 Smashers' Rawdon Bentick hit a boundary-filled 156, last Sunday at the Stubbs Playing Field, against French Verandah SVG Community College in the first division of the national cricket programme.
 The left hander's innings contained 15 sixes and 11 fours, as he led Smashers to 359 for 9 in 44 overs.
 Deptor Culzac struck 5 fours and 2 sixes in his 55 and Carlton Woodley made 30, to pile on the runs against the Community College's bowlers.
 Ronaldo Franklyn took 3 for 52 and Romando Browne had 2 for 54.
 The college team was 211 for 5 off 32 overs when rain halted play, as they were to be 261 from 23 overs.
 Romando Browne scored 98, but his team lost by 50 runs.  Browne's knock included 15 fours and a six.
 At the Sion Hill Playing Field, Combined Youths were dismissed for 121 against Strike Eagles. Chris Humphrey gathered 7 for 64 and Darren John had 3 for 49.
 Strike Eagles, in response, scored 102. Nickie Antoine had 3 for 30 and Javed Cordice, 2 for 13, as Combined Youths won by 19 runs.
 And at Park Hill, Edward Conliffe/Coreas Distribution Belfongo beat St Vincent Distillers Glamorgan by 10 wickets.
 Glamorgan scored 74, with Rajiv Roberts taking 3 for 25, Travis Cumberbatch, 3 for 24 and Andre Hunte, 2 for 7.
Andre Hunte then slammed 8 fours and 2 sixes in his 54 not out, as Belfongo replied with 76 for 0 in 5.5 overs.