Posted on
Barrouallie Secondary School stages successful Sunday Sports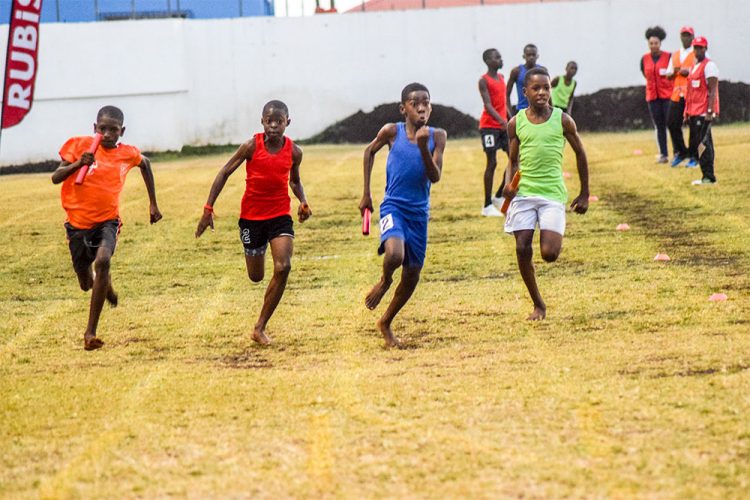 The Barrouallie Secondary School, for the first time, held its annual Inter-House Athletics Meet on a Sunday.
The historic innovation took place last Sunday at the Victoria Park, from afternoon into evening.
Resisted in some quarters because the scheduling of the event deviated from the norm, Physical Education teacher at the school, Chester Morgan, said that the meet "went beyond expectations".
"Yes we expected to have a crowd, but the turn-out on Sunday surpassed anything we expected," Morgan noted.
"We were able to attract persons not only from the Central Leeward area, but others from different parts of the mainland," Morgan commented.
"All round it was a success, as persons, especially past students who were watching on the live feed, were all in favour of the direction of making changes and trying new things with our sports," Morgan added.
Morgan said that the logistics and other plans were executed with near perfection, setting the blueprint for future events.
According to Morgan, granted the support of last Sunday's event, "It will be difficult for us to return to the weekdays".
Barrouallie Secondary School began hosting its Inter-House Athletics Meet in 2017 from afternoon into evening at the Victoria Park.
Morgan reiterated that they are grateful to the Bethel High School, which started the afternoon to evening sports in 2015, of which the Barrouallie Secondary School took a cue and held theirs two years later, in the same vein.
Main Event Results
On track, Scott House (Red) for the fifth year in a row, champed the title, amassing 1,089 points, beating second place James House (Green) by 188 points.
James House tallied 901 points. Placing third was Bailey House (Blue) on 875 points, with Lewis House (Orange) on 765 points, ending behind the other three houses.
Scott House's dominance was extended to the individual honours, claiming five divisional titles.
Among Scott House's champions was Zarci Sobers, who took the Junior Boys title. Sobers compiled 45 points. Sobers was also the Victor Ludorum.
Ashanti Richards and Alroy Barbour, both of Scott House, were the Girls and Boys Intermediate champions, respectively.
Richards had 34 points to her name and Barbour, 26.
The Senior titles were also secured by Scott House. Chaunte Williams, with 35 points, was the Senior Girls champion and Jacque Edwards, the Senior Boys champion.
Williams added the Victrix Ludorum title to her winnings.
The lone title to elude Scott House was the Junior Girls title, which was taken by Riah Henson of James House. Henson's points tally was 33 points.