Posted on
Saunders House wins five straight TSSS athletics titles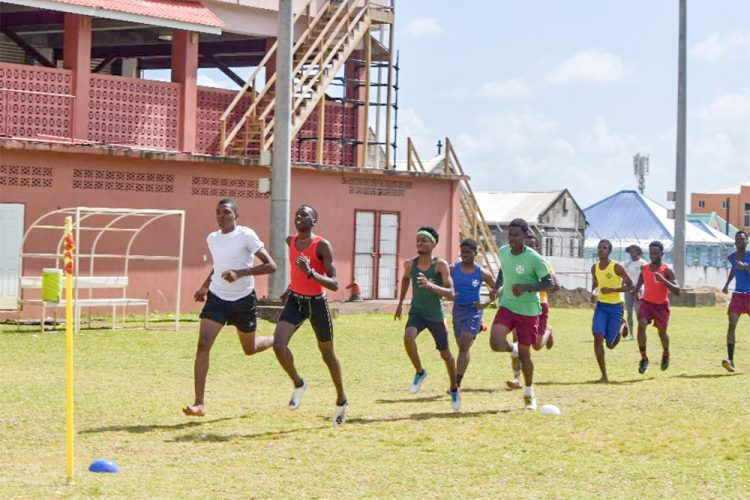 Saunders House (Red), won the Thomas Saunders Secondary School's (TSSS) athletics meet which concluded last Thursday at the Victoria Park.
In securing their fifth straight lien on the title, Saunders House tallied 1223 points.
Second was St Hill (Green) with 1193 points, while in third place was Webb House (Yellow) – 1072 points.
And, bringing up the rear was Jones (Blue) with 746 points.
Saunders House had also taken the male and female categories of the road relay, the relay classic and the march past titles.
Winning the cheerleading competition was St Hill, and Jones took the Tug O War.
Individual titles went to St Hill's Shadia Simper – junior girls champion, with 21 points and the junior male champion was Javed Richardson of Webb House with 43 points.
Taking the intermediate female title was Kaylia Edwards of Saunders House with 45 points and the male intermediate champion, with 46 points, was Isaac Patterson of St Hill House.
And, among the seniors, the female champion was Zamesha Myle of St Hill with 63 points, which also handed her the Victrix Ludorum title.
The senior male champion was N-Tini Delpesche of St Hill with 56 points. Delpesche was also the Victor Ludorum.
 Thirty-six events were contested over the two days of the championships, which saw six records broken.