Posted on
SVGFF to give clubs greater assistance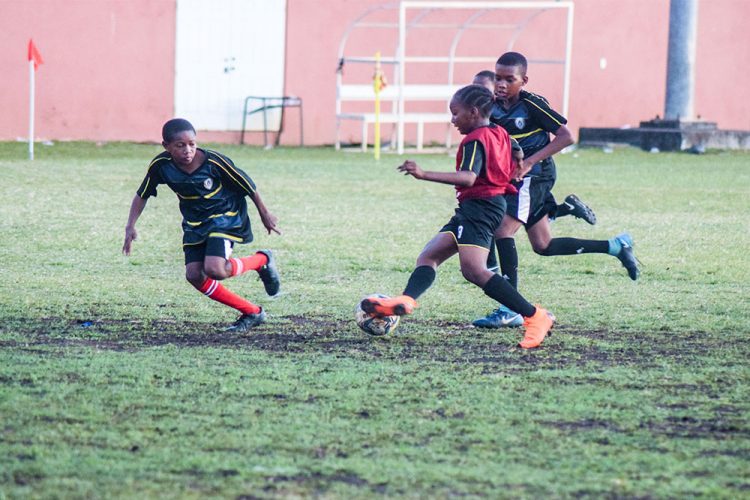 Clubs which are affiliated to the St Vincent and the Grenadines Football Federation (SVGFF) and are producing players at all levels, are in for some additional help from the local parent body.
This was stated with confidence last Saturday at the Victoria Park, by President of the SVGFF, Marvin Fraser.
Speaking at the opening ceremony of the SVGFF's national U-13 football competition, Fraser affirmed: "These clubs, the (SVG) Football Federation will continue to put the things in place to help with the development of those clubs".
Fraser pointed out that there are some units with junior teams and senior teams, hence would be in need of that support.
"We will continue to gather packages to suit the needs of every club, because FIFA and CONCACAF recognise club football and club structure," Fraser promised.
Fraser, who was installed as president last August, taking over from Venold Coombs, who is serving a two-year ban imposed on him by football world's governing body, FIFA, said that in the past months, which coincides with his tenure, many "strides" have been made.
Commenting on last Saturday's spectacle at the Victoria Park, a smiling Fraser said: "What you are seeing today is just part of the aspect of the hard work and dedication".
At last Saturday's Under-13 opening, the 25 teams were provided with complete uniforms, all funded by the SVGFF.
Additionally, teams will be assisted with their transportation cost as they travel to be part of the competition.
This goes with the already established club assistance.
Teams and clubs participating in the SVGFF's national club championships are given $2,000 to assist with uniforms and transportation costs.
However, additional assistance is had at the request of some clubs and teams.
The SVGFF's main sources of funding are from the sport's world governing body and from CONCACAF.