Posted on
Richard Hoyte, Gabrielle Benn win SVGCC's individual tennis titles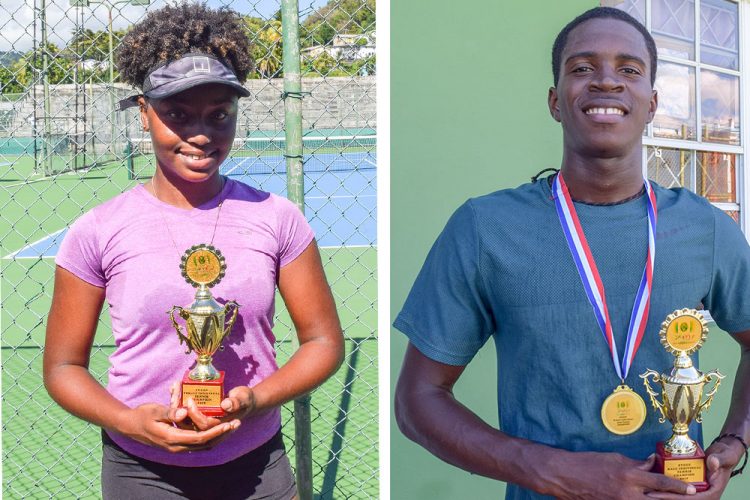 Richand Hoyte and Gabrielle Benn took the male and female singles titles of the SVG Community College's individual tennis championships, which ended last Monday at the National Tennis Centre at Villa.
Hoyte outlasted Arnel Horne 6-4, 6-4 in the title match.
Before them, Gabrielle Benn registered a 6-3, 6-3 triumph over twin sister Amarlia, to win the female final.
Hoyte marched into the finals with a 6-0, 6-1 victory over Miguel Francis, while Horne had a commanding 6-0, 6-1 win over Keshawn Butcher.
Meanwhile, Gabrielle Benn had prevailed over Myka Williams 6-4, 6-2, in the semi-finals, with Amarlia Benn dumping Alexi Humphrey 6-0, 6-2.
The third place winners were Humphrey and Butcher, who were gifted their positions after both opponents failed to show.
Humphrey was listed to meet Williams in the female play-off and in the corresponding male play-off, Butcher was to have faced Francis.