Posted on
Race tightens as premiership football second round begins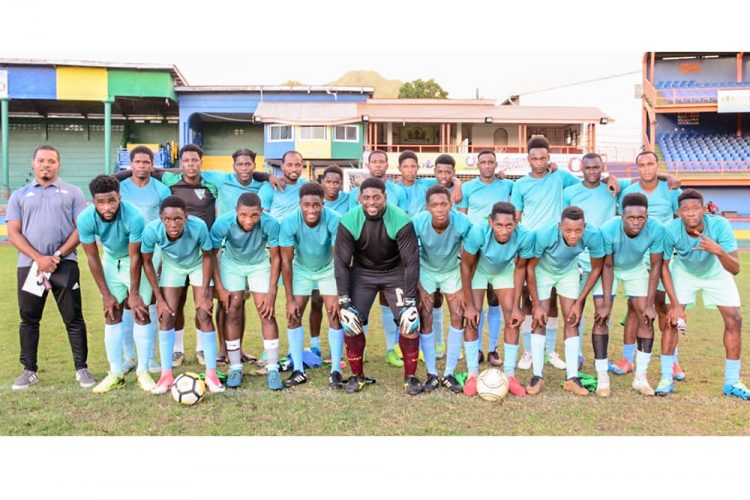 Things are becoming sticky as the St Vincent and the Grenadines Football Federation's National Club Championships' premier division second round got going.
 Whilst there is no change at the top of the standings, BESCO – Pastures and North Leeward Predators, both were held to draws by lower placed teams.
 Leaders BESCO – Pastures were required to dig deep last Sunday night at the Victoria Park, to level 4-4 against 11th place Largo Height.
 Andre Robinson hit a brace for BESCO- Pastures, with Chavel Cunningham and Hosni Chandler, scoring one each.
 Largo Heights' goals came from Giovanni Johnson, who netted twice, while Emery Bailey and Nyron Bennett added a goal each, as they stretched BESCO- Pastures.  
 At the Chili Playing Field in Georgetown, second place North Leeward Predators failed to get past SV United, as the two played to a stalemate.
 The results meant that there were no changes at the top four, as Hope International beat Camdonia- Chelsea 3-1 on Friday night at the Victoria Park.
 Valdo Anderson hit a hat-trick, while Antonio Davis netted for Camdonia- Chelsea.
 Likewise, Sion Hill stayed in fourth place, as they edged out Bequia United one-nil.
Dorian Dallaway scored the lone item in the match.
 Similarly, System Three staved off Avenues United to come away 3-2 winners on Sunday night at the Victoria Park, to maintain their fifth place.
 Carlos Solomon scored twice for System Three, which also benefited from an own goal converted by Avenues United's defender Geroni Peters.
 Garrett Leigertwood and Erel Hector scored for Avenues United.
 After all clubs have played 12 matches, the points standings show BESCO- Pastures on 27 points, with North Leeward Predators on 26 points.
 Hope International is on 21 points, followed closely by Sion Hill on 20 points.
 Both System Three and Je Belle have 19 points, but System Three has a better goal differential.
 In seventh place is SV United on 15 points, while Avenues United is in eighth place with 13 points.
Pride and Joy, also on 13 points is ninth; Camdonia- Chelsea on 12 points, is tenth.
Lodged in the regulation zone are Largo Height and Bequia United.
Largo Height is 11th on 10 points and Bequia United's 8 points has them at the foot of the table, in 12th place.
All clubs have another 10 matches to go.