Posted on
Local football referees receive FIFA badges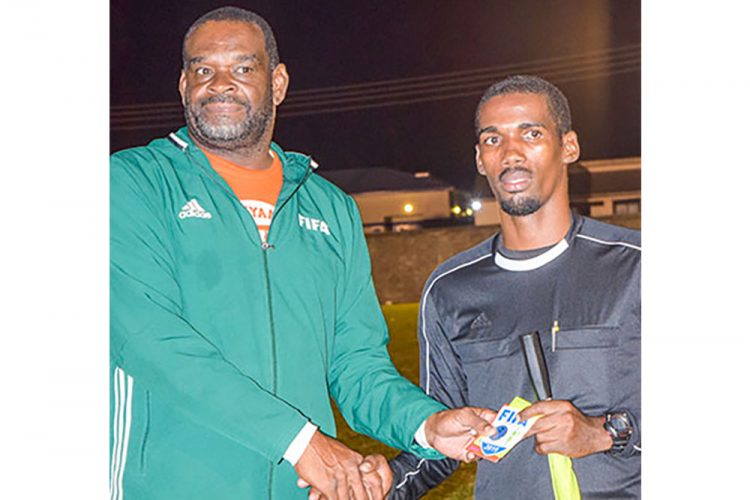 Three local football match officials – Moeth Gaymes, Denroy Barker and Kenron Daniel were on Sunday 13h January presented with their 2019 FIFA badges.
The handing over took place at the Chili Playing Field during the hosting of the final matches of the 2018/ 2019 Hairoun / National Lotteries Authority North East football league.
Gaymes is the lone Vincentian Referee on the list, with Barker and Daniel, assistant referees.
The trio were able show off their abilities at the Chili Playing Field as they officiated in the first division final as well as the premier division cup final.
Gaymes, Barker and Daniel feature regularly mainly in premier division matches of the 2018/2019 SVGFF national club championships, which are ongoing.