Posted on
Country Roots, Alliance take volleyball island tours titles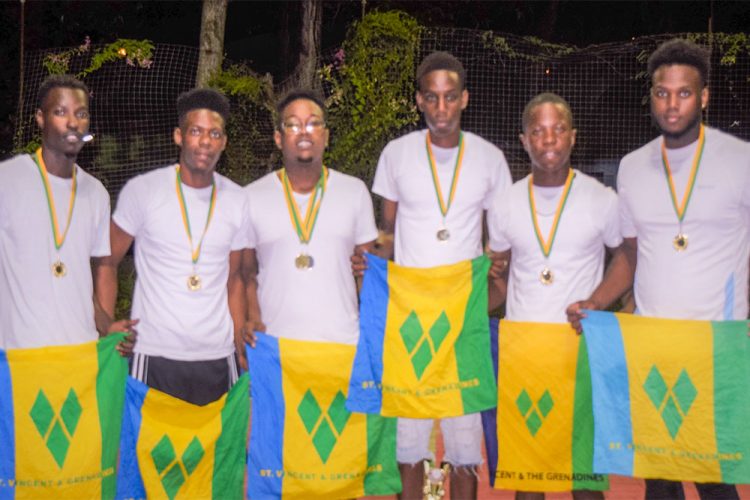 Country Roots left the Girls' High School hard court last Saturday with two titles, while Alliance pouched the other, as the SVG Volleyball Association's island tours culminated.
With an accumulation of 33 points, Country Roots took the senior male crown, leaving Alliance to settle for second, with Gremlins, third and Unique Touch, fourth.
Country Roots' other title was in the senior female category, as they ended on 31 points, two more than second place Gremlins A. Gremlins B was third, while Alliance placed fourth and Unique Touch, fifth.
Alliance, though, bossed the junior male bracket, as they stitched up 31 points. Country Roots on 19 points was second, with Gremlins, third, and Unique Touch, fourth.
At last Saturday's final leg, Asmond Franklyn of Country Roots was voted the MVP in the senior male category.
Copping the senior female MVP was Nikita Campbell of Gremlins and the junior male MVP was Alliance's Julian Farrell.
The island tours involved previous stops at the Girls' High School, the Gomea Methodist School hard court and the court facility at Dickson.
Each team comprised a maximum of six players, with four allowed on court during each match.
The matches were composed of one set among the teams in each category, with the first team to reach 15 points declared the winner of each match.
The points accumulated from the previous tours were brought over to last Saturday's finale.
A team winning a leg was awarded 7 points, second place, 5 points and third, 3 points. Two points were awarded for those finishing outside the top three.
Double points, though, were awarded at last Saturday's final.