Posted on
One newcomer in SVG's senior men's Volleyball team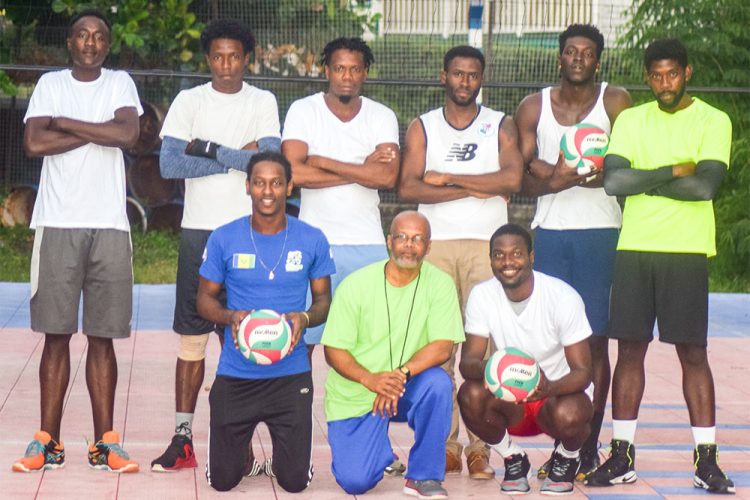 One new comer – Ewansie Peniston, has been named in the St Vincent and the Grenadines senior men's team for this weekend's Eastern Caribbean Volleyball Association (ECVA) tournament, to be held at the Laborie Indoor Facility in Grenada.
Peniston joins nine other players in making up the Vincentian unit.
The team is completed by Daryl Franklyn, who is the captain, Travis Cumberbatch, Deandre Quashie, Asmond Franklyn, Jahmal Small, Delshun Welcome, Devon Williams, Ronaldo Franklyn and Jad Martin.
Head coach of the team is Eardley Martin.
St Vincent and the Grenadines is the number one ranked team in the ECVA region and according to coach Eardley Martin, he expects that status to remain at the end of the tournament.
"We plan to take each set, each game one step at a time," Martin projected.
Martin is banking heavily on his attack and defence to see him through.
"The strength of the team has always, in my opining, been the attack, the hitting and we are strong on the court… In the front court we are also strong and we have a strong libero in the defence," Martin added.
Martin's team for the last two weeks has had the services of International Federation of Volleyball – FIVB Level One Instructor Francisco Cruz Jimenez.
Cuban-born Jimenez will be working with the St Vincent and the Grenadines Volleyball Association's programme for a period of time.
Jimenez has been working with Martin in fine-tuning preparations for the Grenada outing.