Posted on
U-20 footballers get off the field training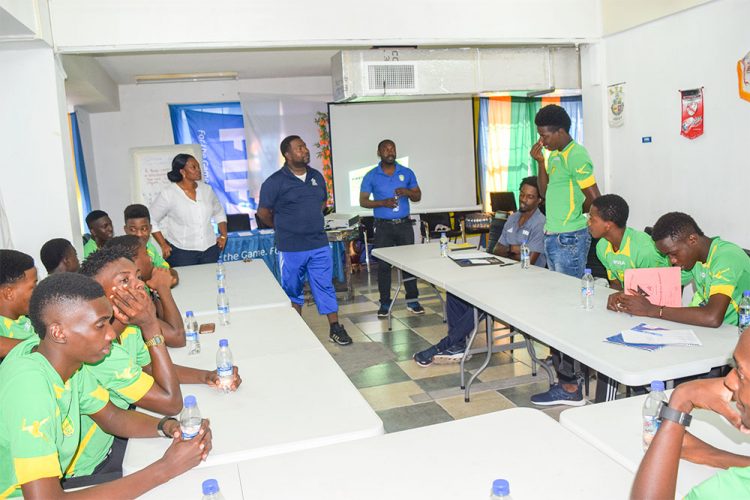 Members of the St Vincent and the Grenadines Under-20 men's football squad, were last Saturday, engaged in personal development workshop, at the conference room of the St Vincent and the Grenadines Football Federation.
The objectives of the sessions were to build capacity in team work, deportment, time management, etiquette and socializing skills.
The facilitator was Philcol Jeffers, who conducted lively interactive sessions with the players.
Manager of the Under-20 team, Yoland London said that she is hoping the players would have a better understanding of each presented topic and incorporate the lessons into their everyday lives.
The topics at last Saturday's workshop included; Sports and Diet, Link Between Education and Sports, Conflict Resolution, Managing Injuries/health and Importance of Mental State of Readiness.
Last Saturday's workshop was among a set of capacity building efforts, aimed at the footballers' overall development.
The Under-20 outfit is preparing for the CONCACAF championships in Bradenton, Florida, USA, next month.
The Wayde Jackson coached St Vincent and the Grenadines team has been drawn in Group A of the championships.
Host, the United States of America, Suriname, the United States Virgin Islands and Trinidad and Tobago, are the other teams in the group.
The CONCACAF Under-20 championships run from November 1 to 21.