Posted on
World XI boss Diamonds football league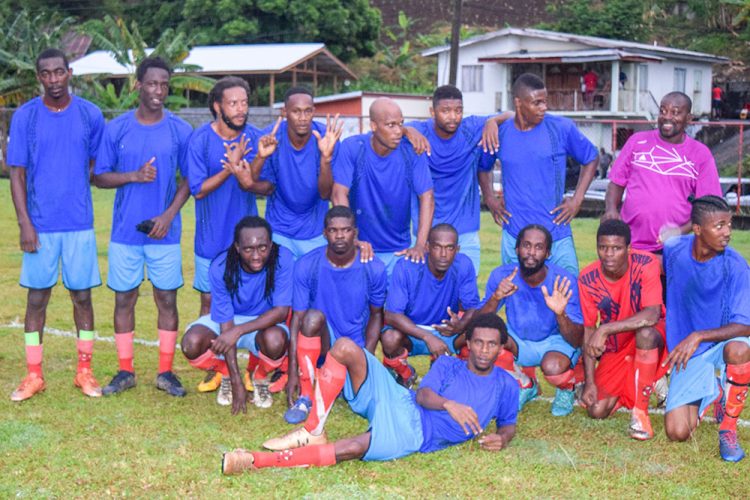 World X1 last Sunday won the 2018 Caesar's Real Estate/Hairoun Diamonds League following a 13-12 victory in kicks from the penalty spot over Greiggs, at the Diamonds Village Playing Field.
This, after both teams had played to a 1-1 draw in regulation time.
Curlan Joseph was called on to equalise for World X1, as Greggs had gone ahead through a Valdo Anderson strike.
Earlier, Sparta beat SV United 2-nil, to the clinch the third spot.
World XI pocketed the first place cash prize of $2,500, the first place trophy, and the challenge trophy, which is for a one-year keep.
Greiggs got $1,000 and the second place trophy, with Sparta getting $500 for their third place.
Individual awards went to Greiggs' Sachin James – best goalkeeper; Dan Laborde, also of Greiggs – best midfielder and Kimani Peters of Mount Grenan – best defender.
World XI's Curlan Joseph got the best striker accolade and Top Strikers was adjudged the most disciplined team.