Posted on
Two Vincentian cyclists take second place in Antigua race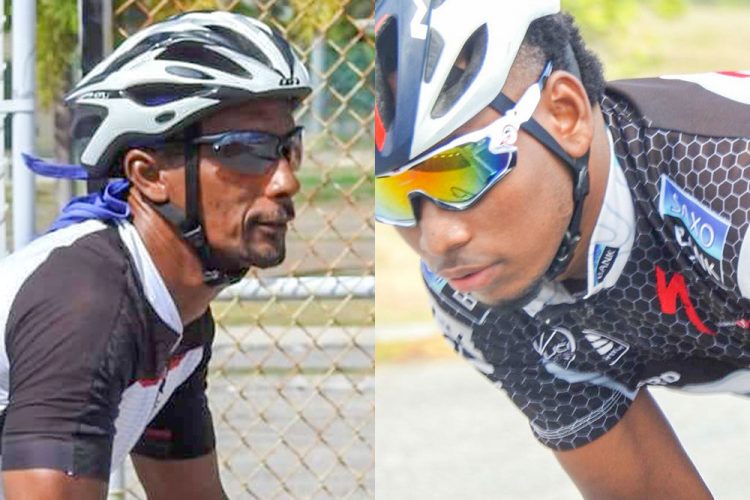 St Vincent and the Grenadines' top elite cyclist Zefal Bailey, and Peter Durrant, the ace in senior cyclists, both placed second last weekend in the Subway three-stage race held in Antigua.
The event which consisted of a time trial, a criterium and road race, saw the elite cyclists covering a distance of 100.3 miles in total, while the masters did 73.3 miles.
In mounting the podium, Bailey placed third in the 4.3-mile time trial, with a clocking of ten minutes 47.49 seconds.
Bailey's one hour 28 minutes 13.08 seconds, saw him finishing second in the 30-mile criterium, and he crowned off the last stage with a first place in the 66-mile road race.
Over the 66 miles, Bailey covered the distance in three hours 26 minutes 33.33 seconds.
Antiguan Jeffrey Kelsick was the elite category's champion, with Dominican Bram Sanderson placing third.
Like Bailey, fellow Vincentian, Durrant, also put together three solid performances, thus earning him a place on the podium.
Durrant copped the time trial, as he clocked eleven minutes 44.610 seconds, but placed fourth in the 25 miles criterium, returning a time of one hour 21 minutes 11.83 seconds.
Durrant, however, pulled out the stops to dock second in the 44 miles race. His second place time was two hours 31 minutes 15.84 seconds.
In the overall standings in the masters' bracket, Durrant sandwiched Antiguan Patrick Peters, who was first and Levi Baron of Dominica who placed third.
St Vincent and the Grenadines was represented by three other cyclists – Samuel Lyttle, Albert Quammie and Martin Bollers.
Lyttle and Quammie were in the elite category, while Bollers rode in the masters' class.
After finishing seventh and third in the time trial and the criterium, Lyttle suffered some mechanical defects in the 66-mile road race, hence did not complete the three stages.
Quammie placed fifth in both the time trials and the criterium, but did not finish the road race.
And, Bollers, who was sixth in the time trial, did not finish the criterium, and was fourth in the road race.
The Vincentian team was managed by Emmerson Holder.
Apart from the elite and masters, the three stage race also had a junior male category, along with an elite female and a sports category.