Posted on
Maple clan takes lion's share of netball awards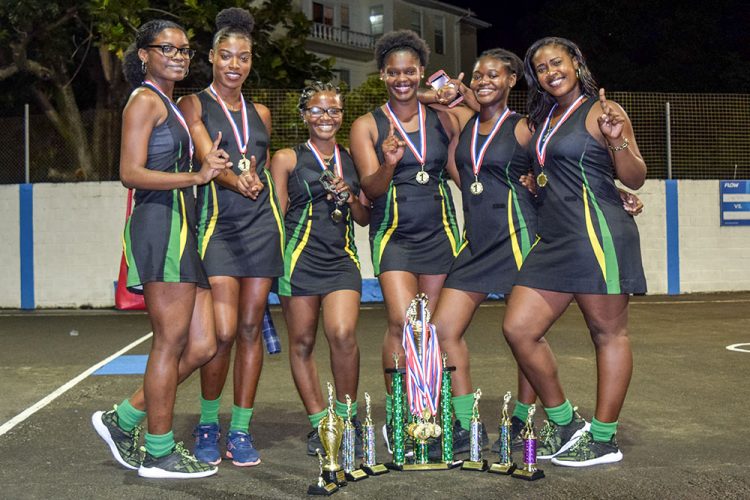 Two of the Maple Club outfits, SVG General Maple and Metrocint General Insurance Maple, left the Kingstown Netball Centre, last Thursday, with their hands loaded with trophies.
This, after both teams copped most of the awards from the 2018 FLOW National Netball Club Tournament.
SVG General Maple, the Division 3 league and knock-out champions, pouched four individual junior division awards, while Metrocint General Insurance Maple, which placed second in both the league and knock-out of Division 1, collected three.
Shashia Nedd – most improved player, Nia Frederick – best defender, Daniella Lovelace – best mid-court player and Shanise Humphrey were the SVG General Maple's award recipients.
For Metrocint General Insurance Maple, Skiddy Francis–Crick, again, was the most accurate shooter in the senior division, with a 98.77 per cent accuracy, and was the top shooter in the individual competition, with her team–mate Joseann Antoine – the best senior mid-court player.
Other individual awards presented went to Jonell John of OSCO Ball Warriors, who had the best shooting accuracy in the junior division, that of 89.53 per cent, Nicole Sandy–Stevenson – the best attacking player in the senior division, and Roseann Stephens of French Verandah- X- Ceed – the best mid-court player in the senior division.
The MVP of each of the 32 teams which participated in the four divisions of the tournament, were also rewarded with trophies.