Posted on
We aim for 100 per cent customer satisfaction – Manager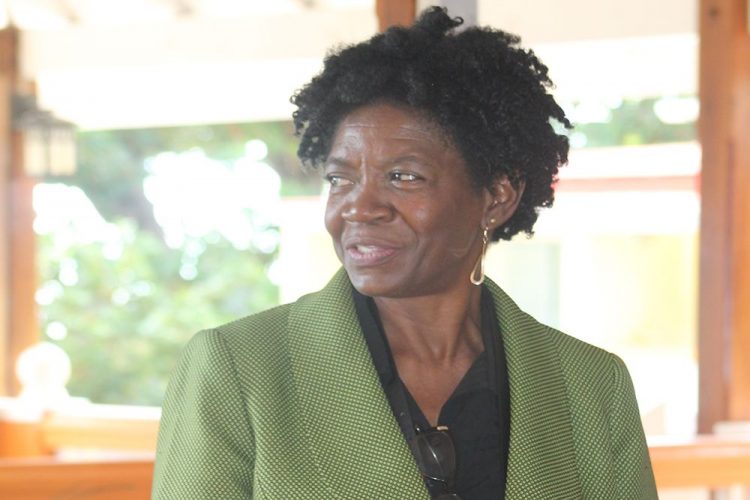 Then, Sunset Shores hotel at Villa is the place for you.
The establishment is run by general manager Sandra King, a professional with over 29 years in the hospitality industry. She started out with the hotel in the role of receptionist, later moving to reservations manager; she was then promoted to front office manager and later assistant manager.
"I would say that our service is second to none. I like to pride myself in saying we have a family environment and we try to make every guest feel comfortable. We offer them a home away from home experience."
King said she has seen the establishment grow from strength to strength and is proud to have been part of the journey.
In its 45th year of business, King affirms that at Sunset Shores they aim for100 per cent customer satisfaction.
"When our guests leave, they always say they were comfortable and they felt welcomed and appreciated and that makes me feel good."
She said while their prices are competitive, discounts are offered to Caribbean nationals, groups and locals.
King, who heads a staff of 27 persons, also praises the hotel's food and drinks menu. She said their local and West Indian cuisine is prepared by persons with wide knowledge and experience.
"We are in the process of revamping the menu, as we want to cater to an even wider cross-section. We have an extensive selection of food and drinks.
"We have from local fruit juices to cocktails and liqueurs and the staff is well versed in mixing," said King, who revealed also that Sunset Shores is looking into the possibility of offering an all-inclusive package.
"If you are looking for some place to stay, come on over to us. We have comfortable rooms and a perfect location, with all the modern amenities. Our staff is knowledgeable and professional."