Posted on
Children with Special Needs excel in poster competition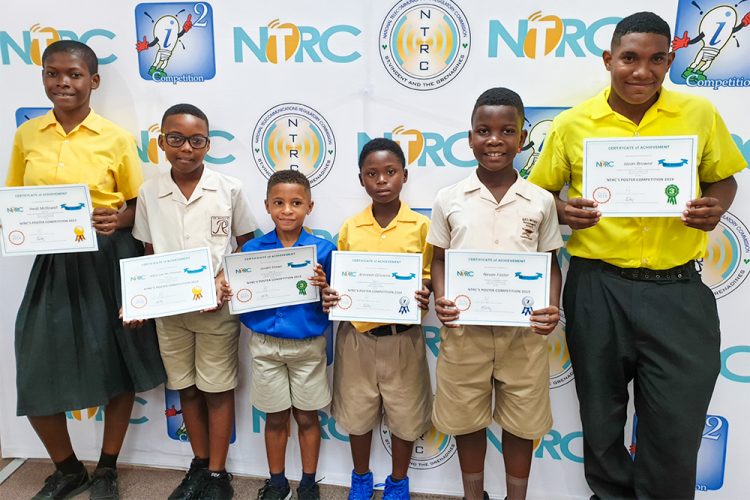 Heidi McDowall of the School for Children with Special Needs Kingstown has proven once again that disability is not inability.
She did this by way of the National Telecommunications Regulatory Commission's (NTRC) poster competition which saw McDowall, who is hearing impaired, placing first.
The competition ran from May 6 to 22 and invited persons from special education and primary institutions to take part. It was held under the theme "Technology through my eyes".
McDowall's poster showed the movement of technology from rotary dial phones to cellular devices and from handwritten letters to computers being used for almost everything.
For her insight, she was rewarded with EC$500.
In second place in the special education category was Breneem Ollivierre from the Sunshine School for Children with Special Needs (Bequia). He received EC$300. Third place went to Jason Browne of the School for Children with Special Needs Kingstown. He was rewarded with EC$200.
The primary school category saw Alton Lee McPherson of the St Mary's Roman Catholic School (SMRC) taking the top spot. His poster showed the different types of electronic and communication devices and how they can positively and negatively impact our lives especially through social media use.
McPherson was rewarded with EC$500.
In second place in this category was Nevan Foster of the Belmont Government School while Jordel Stowe of the Bequia Anglican School was third. They were rewarded with EC$300 and EC$200 respectively.
During the prize giving ceremony which was held on Thursday May 20 at the NTRC's conference room in the National Insurance Services (NIS) building on Bay Street, Consumer and Public Relations Manager at the NTRC Keisha Gurley noted that this was the first time the NTRC was hosting the competition.
She said the competition was held to coincide with child month activities and was open to all primary and special needs schools in the country.
Students were required to work individually to create posters and there were 67 entries.
"All entries met the criteria and we were happy with this as well," said Gurley who added that they are hoping to make the competition an annual one.