Posted on
Caricom Youth Ambassador Committee initiated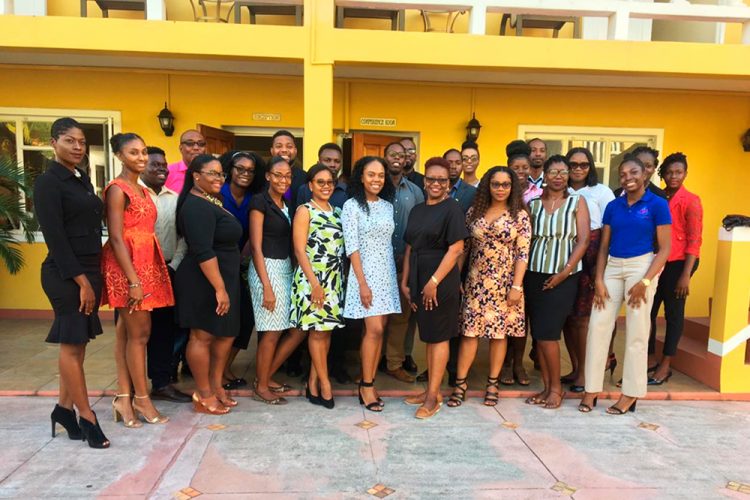 A new CARICOM Youth Ambassador Committee (CYAC) was enrolled recently, under the watchful eyes of Female CARICOM Youth Ambassador – Donique Billingy and Permanent Secretary in the Ministry of Youth Affairs Nerissa Gittens-Mc Millan.
The successful applicants gathered on February 23 at the Paradise Beach Hotel's Conference Room to make the pledge to become involved Committee members.
Beginning with an Opening Prayer by CYAC Public Relations Officer Descilla Samuel, the afternoon was spent reflecting on the successes of last year's committee as well as welcoming the new and eager committee members within the room.
The Deputy Male CARICOM Youth Ambassador, Ademola Williams, proceeded to inspire the newcomers by making them aware that being new is not something to be shy about. Permanent Secretary Gittens-Mc Millan encouraged members to form a closer relationship with the Ministry to ensure the group is taken to higher heights.
Pledging to work for the social and economic advancement of our beloved nation and the region to which it belongs, 27 youths became official members of the Committee.
The eagerness to work was seen throughout the room and continued to the end of the ceremony.
Congratulations to the 2019-2020 Committee Members.