Posted on
Message from the SVG Human Rights Association on International Women's Day 2019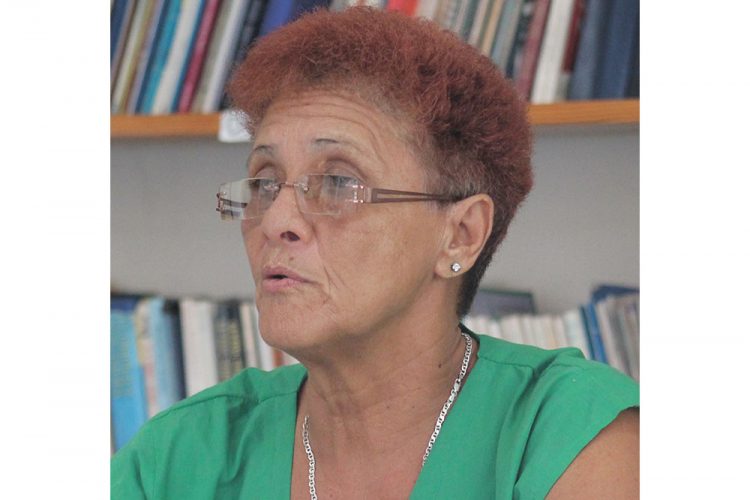 by Jeanie Ollivierre
PRO/Education & Training Officer
This year 2019, marks the 45th year since the United Nations declared International Women's Day; a day when women globally reflect, advocate and mobilise to focus on their social, economic, cultural and political achievements. With theme "THINK EQUALITY, BUILD SMART & INNOVATE FOR CHANGE", women and girls, particularly those of us who are least heard, least visible, who have little or no presence in the decision making processes of our country, whether from the grassroots or otherwise are encouraged to address social problems that can assist us in making progress.
We are reminded as women and girls that a Gender equality St Vincent and the Grenadines requires our social innovation and intervention and that our needs and experiences MUST be integrated at EVERY level of technology and innovations. We therefore need to individually and collectively discuss, identify, agree on strategic and innovate ways of achieving this, since these provide greater opportunities towards their materialization.
As Vincentian WOMEN & GIRLS, we need to be reminded of the fact that trends within our educational system indicate a GENDER digital divide as we are underrepresented in the fields of Science, technology, engineering, Mathematics and designs, critical areas in which we should be included if we are to contribute to developing and influencing GENDER responsiveness.
Today March 8, 2019, is a significant day for us as Vincentian WOMEN & GIRLS, for us to be inspired for change. As we celebrate OUR social achievements, the SVG Human Rights Association pays tribute to Norma Keizer, Nora Peacock, Agnes & Margaret Cato, Sr Sara Baptiste, Earlene Horne, Nelcia Robinson, Shiela Douyan and Alice Mandeville for the social achievements which they made possible and to Ivy Joshua, Valcina Ash, Stephanie Browne, Yvonne Francis-Gibson, Mary Hutchinson, René Baptiste and Girlyn Miguel for assisting in creating some form of GENDER balance in the Vincentian Parliament and to the political landscape.
Finally, the SVG Human Rights Association reminds that GENDER BALANCE is not only a woman' issue but everyone' since it is essential for economies and communities to thrive. Let us therefore as Vincentians play our part in creating and building a "BALANCED SVG" as a balanced "SVG IS A BETTER SVG" . The Youths are calling and SVG Human Rights is calling…let's ALL "THINK EQUALITY, BUILD SMART & INNOVATE FOR CHANGE" at every level of our Vincentian society. I THANK YOU.