Posted on
March 21 for decision in Elections petition case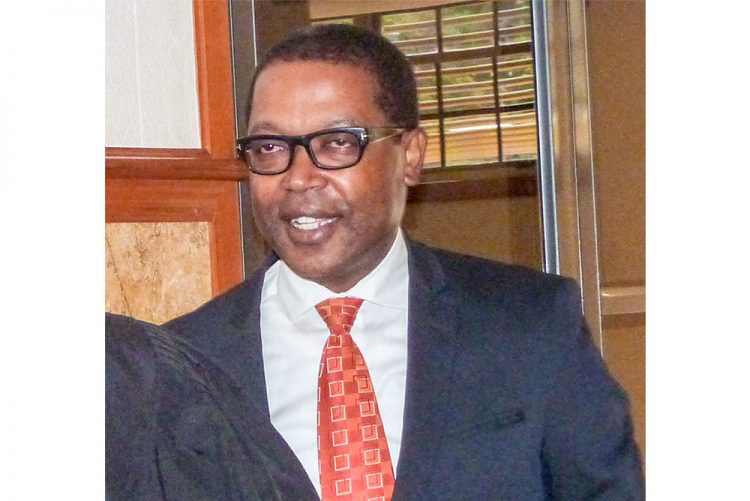 A decision in the case looking into alleged irregularities said to have occurred during the 2015 general elections will be delivered in Court at 10 am on March 21.
The respondents to the election petitions closed their case Tuesday evening, with respondents, returning officer Ville Davis, and presiding officer Veronica John, who conducted elections in the North Windward constituency, taking the stand.
Lead counsel for the 1st, 2nd and 4th respondents, Douglas Mendes SC, indicated that the respondents' case had been laid out, and the court proceeded to a discussion on 'stage two'.
Stanley 'Stalky' John QC, lead counsel for petitioner Benjamin Exeter, rose and spoke of previous discussions that were conducted on stage two, which involves submissions to justice Stanley John from either side.
In this previous discussion, John recalled, it was said that written submissions would be submitted and very focused oral submissions would be allowed. He said he'd like to have 10 days to prepare his written submission, which would take the court to March 1.
The judge also noted that March 4 may likely be the week of oral submissions.
These dates were to be finalized on Wednesday.
However, Justice Stanley John said that he can safely say that the decision will be given before the end of March.
Yesterday, the NDP said in a release that Justice John has said he will deliver his judgement in Court on March 21 at 10 a.m.
Supervisor of Elections Sylvia Findlay-Scrubb, presiding officers Kathleen Jeffers, Veronica John; returning officers Ville Davis and Winston Gaymes, the attorney general and successful candidates for the Unity Labour Party Montgomery Daniel and Sir Louis Straker are respondents in the matter.
The petitioners are New Democratic Party candidates for Central Leeward and North Windward, Benjamin Exeter and Lauron Baptiste.