Posted on
Too many persons on gov't assistance in SVG – Dr Simmons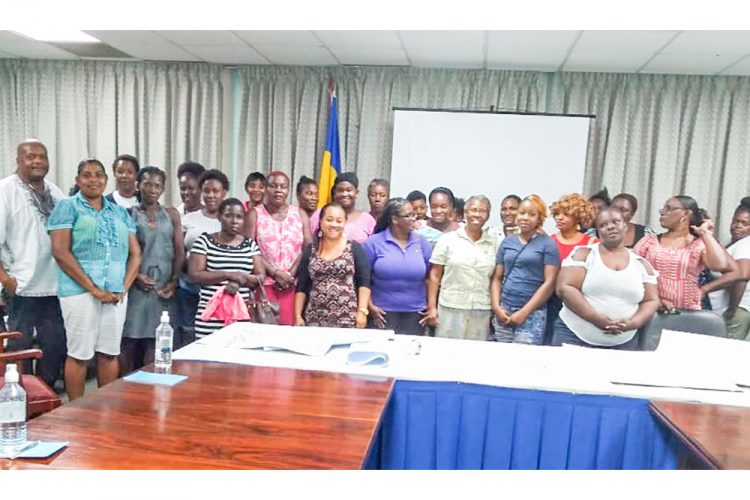 THE OVER 5,000 persons who receive government assistance/welfare in St Vincent and the Grenadines (SVG) are too many for a small island developing state, but most of them do need the help.
That is the view of Dr Andrew Simmons, a Vincentian who has been involved in development work for the last 40 years.
Simmons, who is currently stationed in Sierra Leone, West Africa, recently met with over 30 persons here who are on government assistance.
He said that the ideal thing for a government to do is wean people off welfare and not increase the number of persons seeking government assistance, as this can be very costly.
"How can a small country like St Vincent maintain that? How can any government talk about expanding the welfare in a poor country rather than focusing on providing employment?" is the question being pondered by Simmons.
He said that his recent meeting with a few of the persons on welfare was in an effort to assess what they need in order for them to be weaned off government assistance.
"I told them not to blame themselves," Simmons told SEARCHLIGHT on Wednesday while adding that persons may comment that these people are lazy, but when you talk with them, they actually need serious help.
Simmons, whose PhD is in climate change and sustainable development, said that any government's social welfare set up is expensive to fund and the goal should be not to get people on welfare, but to get them off by providing training, jobs and self-empowerment.
He added that while helping persons through welfare is a positive initiative on the part of government, there should be an initiative to work with these people to address why they are on welfare in the first place.
"It is something that the government needs to look at properly and deal with it from a professional stand point," commented Simmons who added that some of these persons own lands and that can be one way of getting them to be able to generate an income to help themselves.
"There is a need to sit with them and find out their aspirations and goals and see issues that prevent them from achieving.
"Find out what are the skills that they have now and what are the skills they need to fulfil their aspirations, so there is a skill and knowledge gap so the thing would be to work with these people," said Dr. Simmons.
He said this country possesses a good technical vocational training programme as there are training schools in Georgetown, Kingstown, Campden Park, Chateaubelair and Barrouallie and that can be one way of helping persons leave government assistance behind.
He said that while training will work for some persons, seed money and technical support for things like agricultural ventures can work for others.
However, Simmons says that if persons are given seed money and other things for agricultural projects, continuous support must be given to them so they will not stray from their goal.
He noted that a two-year program to wean persons off welfare should be a focus of the government, while he also noted that there are Vincentians here and abroad, including himself, who are capable of helping in this area.
"I run a program, the Commonwealth Youth Credit Initiative, trying to prove that young people are bankable," Simmons revealed, while adding that this program has taken root in countries like India, Zambia and Guyana.
A trained economist, Simmons referred to the 2017 International Monetary Fund (IMF) report which stated that 46 per cent of young people in SVG are unemployed. This he said is a serious issue that needs to be addressed.
Simmons, originally from the south-eastern community of Enhams, is one of the founders of the JEMS community group.