Posted on
Vincentians amass $368 million savings in credit unions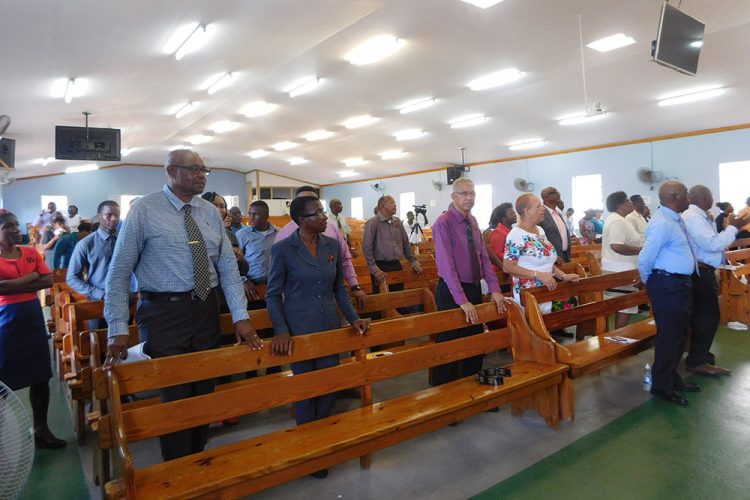 Almost 70,000 of this nation's population have amassed EC$368 million in savings within the credit union sector in St Vincent and the Grenadines.
Dwight Lewis, the president of the SVG Co-operative League shared these figures while delivering the welcome remarks at a church service on Monday to mark the opening of celebrations for International Credit Union week.
This year's theme is "Finding your platinum lining in credit unions".
"We are thankful for the lives and communities that have been improved by the unique principles and actions of our movement. So many are drawn to our movement as they recognize our authenticity and unmatched difference," Lewis said. "Data from the SVG Co-operative League indicate that there are 69,000 credit union members served by four credit unions with 16 branches across St Vincent and the Grenadines. The credit union sector now has combined capital of EC$57 million, savings of EC $368 million and assets of EC $353 million."
The president expressed pride in the history of "being safe and sound financial co-operatives" which he said provide excellent service that help members find the "platinum lining" in their lives.
Frederick Stephenson, the minister with responsibility for co-operatives said that having more than half of the population in the credit union movement was a "wonderful thing".
He also took the opportunity to recognize young savers, who through the school's thrift saving programme have amounted approximately EC$1.4 million in savings.
"I want to say that with all the savings you have…I still believe the interest rate on borrowing is a little too high. I said it before and I'm going to say it again. If we want persons to find their platinum lining in the credit union, we see a lot of developments, we see young civil servants who are building, purchasing new vehicles and so on, we have to do little thing a bit better so that more and more persons can develop," the minister also said.
Bishop Wendell Davis, the administrative bishop of the New Testament Church of God delivered the homily at yesterday's service.
The bishop, who said he was a member of at least two credit unions, told the audience that while a financial base is good, that should not be the only thing that one is concerned with.
"There's a time and a day that's coming that all the financial resources we have, cannot and will not sustain us," he said. "Credit unions are good but get your base in Jesus. Build your house on the rock."