Posted on
Guardsman now part of national security apparatus of SVG – Commander Overton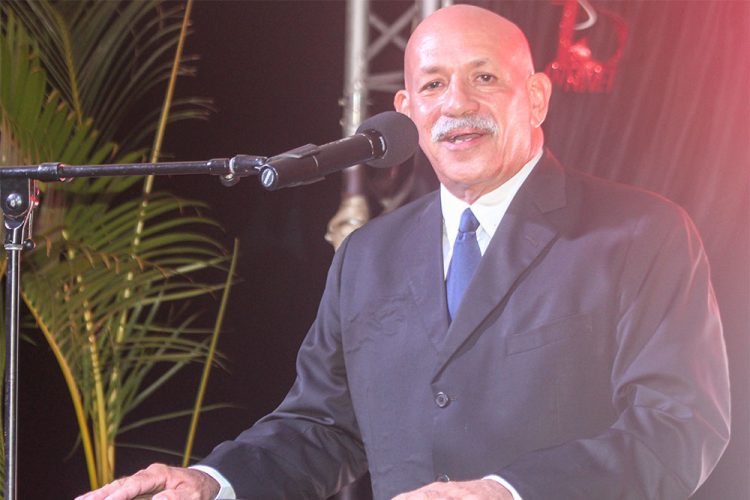 GUARDSMAN ST VINCENT is not only about providing security services to businesses and private homes, but the company is also part of the national security apparatus of St Vincent and the Grenadines (SVG).
"If you don't recognize the private security companies as an integral part of your national security strategy, then you are going to overwhelmed with the task that you have," stated Lieutenant Commander George Overton (Guardsman Group Director- Communications and Quality Control).
Overton was speaking last Saturday at French Verandah, at Guardsman St Vincent's 15th anniversary awards ceremony which sought to recognize the company's employees for their years of service.
Overton, a former soldier in the Jamaica, said the private security industry across the world is evolving because there is a realization that states cannot provide all the services and meet the special needs of its stakeholders.
"Therefore, the private security companies have to step up and fill some of those voids that cannot be filled by the government and police," Overton said, adding that partnerships and alliances must be forged to help assist in the national security strategy.
Part of this strategy is the introduction of closed-circuit Television (CCTV), a service that Guardsman provides.
Overton said it is important to have CCTV systems that tie into a national grid that allows the police to monitor footage from private sources.
He said if one looks at the country's many airports, seaports, fuel facilities and financial institutions, they are protected by private security officers who are now indispensable.
"What will happen [if they are not at work], and therefore it is important to understand the role that they play and recognize them and build them into your plans for the future," said Overton.
In relation to Guardsman's 15th anniversary, Overton thanked the company's clients and said 15 years is an important milestone.
"I feel like a father who has watched his child grow. We started from scratch and overcame many hurdles." He said it was a pleasure to teach the guards as they have taken to the training and do not have to be reminded about how to carry out their duties.
"The company has grown from strength to strength and has overcome challenges and is now providing first class international security services," said Overton.