Posted on
Gerard Porter cops Prime Minister's Award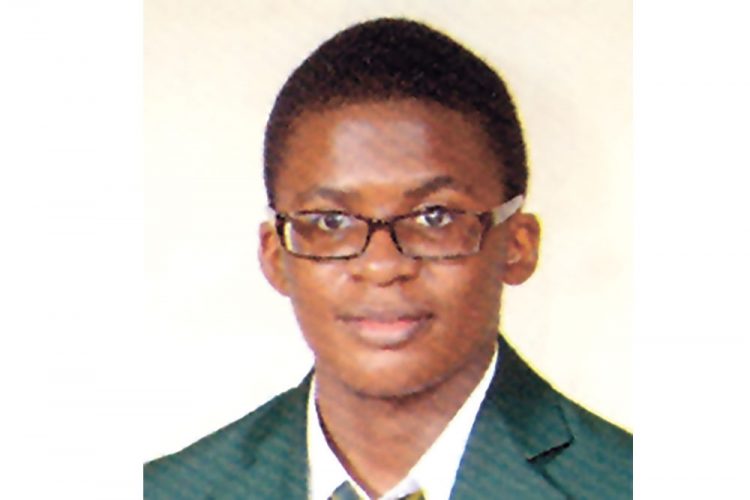 Gerard Porter believes that his faith had a lot to do with him being this year's recipient of the Prime Minister's Award for outstanding performance in the 2018 Caribbean Advanced Proficiency Examinations (CAPE).
The 18-year-old was also named as one of 17 persons to receive a national scholarship award, which secures him a five-year university scholarship.
"I'm excited," Porter told SEARCHLIGHT on Wednesday afternoon. "I'm just happy and I thank God for helping me with the exams."
The national scholar received all Grade 1 passes in his CAPE examinations for Pure Mathematics, Chemistry, Biology, Chemistry and Physics, Communication Studies and Caribbean Studies.
"I know you can't prepare for an exam since you don't know what's coming on the exam and no matter how much you prepare, something could just mess you up. I believe that God guided me in my studies so I went into the exams confident that I would do well," he said.
The son of Gilbert and Samantha Porter said that he also revised constantly during the semesters, which made studying more manageable when school went on break before the exams.
And he encourages others to revise constantly and practice their work a lot in preparation for such examinations.
Porter is currently enrolled at Harvard, one of the world's top universities, located in Massachusetts, United States of America (USA). While he is not allowed to choose a major until the start of his second year, he said he will more than likely pursue a degree that is science related.
The Fair Hall resident is no stranger to academic excellence. He was named this year's valadictorian for the St Vincent and the Grenadines Community College, Division of Arts, Sciences and General Studies.
In 2016, he was among this country's top CXC/CSEC performers, having earned 12 grade one passes. He also placed 7th for boys and 10th overall in the Common Entrance Examinations in 2011.