Posted on
Three gunmen open fire on residents of Paul's Avenue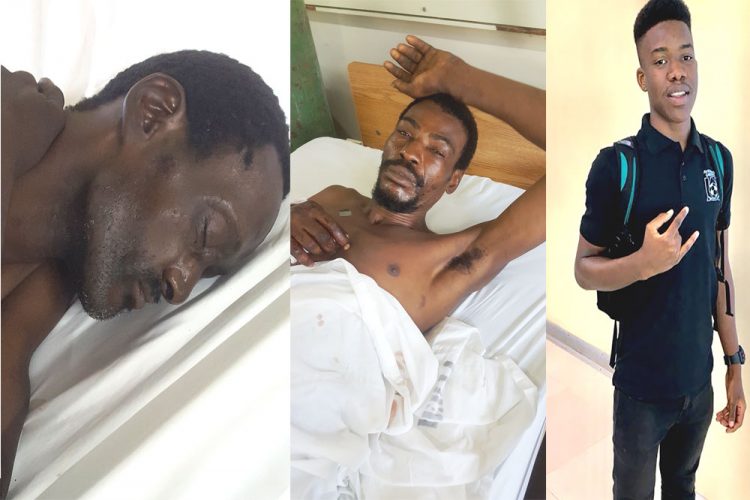 A resident of Paul's Avenue is chastising the police for their slow response to a mass shooting that took place in his community over the weekend.
Four men were shot in Paul's Avenue, Kingstown last Saturday around midnight with one succumbing to his injuries.
Dead is Len 'President' Stowe, said to be originally from Bequia. Injured in the melee were residents of the area Erel 'Boatie' Hector, 18; Farax 'Spragga' Prescott, 40; and Dino King, 48.
The resident said that as soon as the gunshots died down, the police were called but took close to an hour to respond. The central police station is only a few hundred yards away from where the shooting took place.
The resident said at least one of the wounded men, Prescott, could have bled to death as he remained on the ground crying in pain as no vehicles were available to take him to the Milton Cato Memorial Hospital (MCMH).
"Is like the police hear is Paul's Lot and people get shoot so they hoping that is certain people so they take their time to come," said the irate resident.
According to an eyewitness, around midnight, three men were seen casually walking into the area where the Avenues Sports Bar is located. A few men were hanging out in the area and recognized the men so paid them no mine. However, one person who did not know the men enquired who they were and as soon as this was done, the three drew firearms and began shooting at apparently random persons.
Some managed to flee, but four were not so lucky. Hector was wounded in his right heel but ran in the direction of the Kingstown Vegetable Market, while Prescott was shot in his left leg and could not move. He remained on the ground adjacent to the Avenues Sports Bar until he was taken to the MCMH.
King, shot twice in his right arm, made his way to the MCMH, and when he burst into the Accident and Emergency Department, medical staff fled in fright, probably because of his bloody appearance.
Stowe, Prescott and King are said to be drug addicts who live in the area. Stowe is a popular figure around Kingstown because of his skill in repairing the large umbrellas market vendors use.
The men were wounded in the same area where Jawanza 'Sanga' Fraser was shot five times in October 2017.
Police are investigating.