Posted on
VINLEC continues overhaul work at Lowmans Bay plant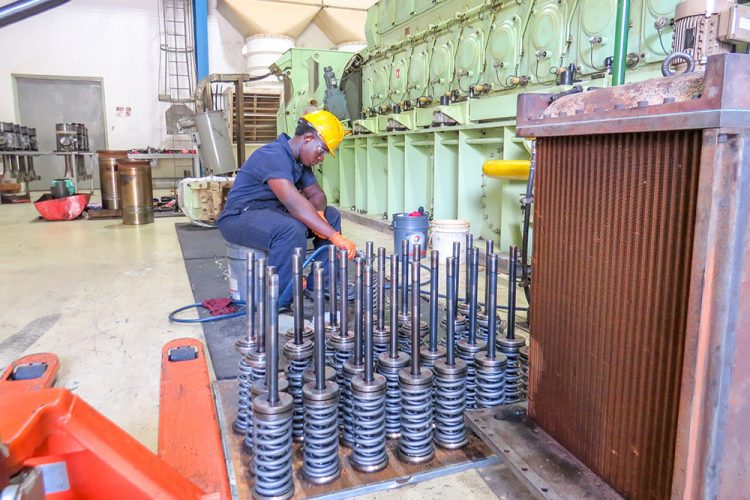 The Lowmans Bay Power Plant is undergoing a major overhaul in keeping with VINLEC's mandate to provide reliable and quality electricity supply to customers.
A team from the Generation Department is currently working on Unit #2. The 4.35MW MAN Diesel engine was officially commissioned in 2006 during the first phase of the Lowmans Bay Project.
Overhauls are done to maintain an engine's rated power output, economy, and durability and they form part of VINLEC's ongoing maintenance programme. The engine has already been stripped and components that have life hours will be renewed. The base components are also being examined and measurements are being taken for reference on continued life in service.
VINLEC's skilled Technical team is required to execute numerous tasks among them loosening, removing and refitting pistons, cleaning cylinder heads, inspecting camshaft and cam follower, inspecting safety valves and cylinder liner. The team will also check oil drainage, refit injectors, high pressure lines and other parts of the engine before the start up and recommissioning of the engine.
The Mechanical and Electrical staff continue to work diligently to complete the 12,000-hour overhaul, which began on September 14. It is expected to be completed by mid-October.