Posted on
Ghetto youth makes big strides as dancehall artiste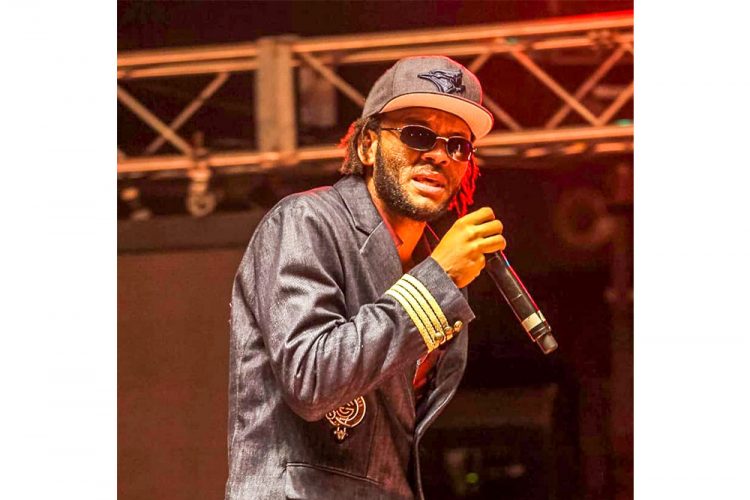 Terrikal, born Kerry Hazelwood, considers himself a ghetto youth, but although that term is usually pejorative, the Edinboro resident exudes positivity.
The young man, who also goes by the name 'Terrikally Speaking', is a local dancehall and reggae artiste who has been making strides in the Jamaican dominated music genres of dancehall and reggae.
The 34-year-old construction supervisor has been doing what he loves for over 15 years and has succeeded in getting bookings overseas and having his music played on local, regional and international radio stations.
Terrikal said while growing up in Edinboro, he and his friends were regular attendees at pan lessons at the then 'We Fantasia' Pan Yard at Lower Edinboro, where on breaks from learning pan, they would use the drum sets to pound out the reggae and dancehall beats they had heard on the radio; the singers in the group belting out the lyrics of artistes like Buju Banton and Beenie Man.
"We used to try play these songs on steel pan for fun and that inspired me to do my own thing, that draw me in to begin to sing and do music," Terrikal explained.
He said that despite being primarily a reggae and dancehall artiste, it was his experiences with the steel pan that helped him develop a love for music that has seen him pen many songs.
Some of his more popular songs are 'Draw near me' (Fourth Dimension Production), 'Gal them bruk out' (Garage Records Toronto), 'Glass core' (Hightide Production/Solomon LaBorde) and 'Cool and fresh', a Summer release also produced by Solomon LaBorde of Hightide Productions.
His work has resulted in bookings in Jamaica, Barbados and locally while he gets airplay and DJ play here, in Barbados (on 95.3 Hot FM) and on Cherry FM in Toronto with Rebel Tone. He has performed in Jamaica at Club Jen-x in Ocho Rios and locally with 'Abuza' at Steel Expressions 2016.
He is one of only a few local dancehall artistes to achieve these things, a few others being Vasita 'First Lady' Cain, Akene 'Prez' Keizer, Abuza Cyrus and 'Yafatu'.
Terrikal encourages local artistes who are into dancehall and reggae to work hard to achieve success and not listen to persons who believe these types of artistes could only come from Jamaica.
He said he has links in the region and internationally and local musicians need to organize themselves and let persons know what is going on locally.
"People need to know what we are doing. This type of music has a bright future here as people are realizing that Vincy has good talent and regular and consistent music is now coming out of Vincy and that was not always known," Terrikal commented.
He said the Internet is open to everyone and once you have a smartphone, it is easy to get yourself out there.
A past student of the Kingstown Anglican School, the Bishop's College Kingstown and the former St Vincent Technical College, Terrikal encouraged artistes to try their best to pen clean lyrics so that they can be radio ready.
"There is nothing holding us back because producers are looking for music from all over and it's like what Shabba Ranks said, he knows music will be coming from artistes from all over, but he don't know where."
He noted that "Protégé", the son of Vincentian Michael 'Lord of Mercy' Ollivierre, is doing great in Jamaica and that should encourage the youths here.
Terrikal's immediate focus is on producing his first album and promoting Terra-Lynx Entertainment which seeks to produce shows featuring local artistes and networking local acts with regional and international players.
Terrikal's next live performance will be in Barbados on October 23 at an event organised by Gary's Rum Punch and again on October 27 at a Vincentian Independence week celebrations event there.