Posted on
Veteran lawyer Arthur Williams passes at age 85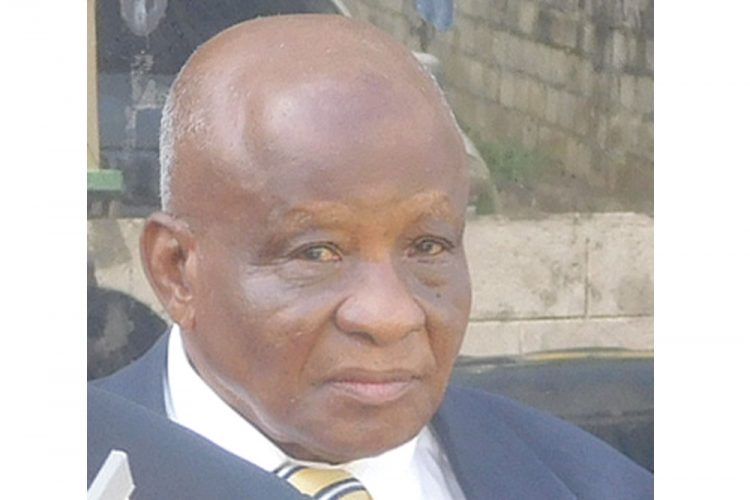 This country has lost one of its veteran lawyers in the person of Arthur Williams.
Williams, the founder and senior partner in the law firm Williams & Williams, died on August 7 at his Queen's Drive home. He was 85 years old.
Williams attended the prestigious London School of Economics from 1964-1968 where he obtained his LLB in 1967 and secured his LLM in 1968 specialising in corporate law, personal taxation, business taxation and estate planning.
While at the London School of Economics, Williams was president of the West Indian Society. He was called to the Inner Temple Bar, as well as the local bar in 1969, and also established Williams & Williams in 1969.
He has been in private practice ever since, except for the period 1975 to 1984 when he became the Attorney General of SVG and the Minister of Communications and Works and Labour.
In addition, Williams became the Parliamentary Representative for his local constituency during the same period, and was instrumental in formulating and drafting current legislation, including the Status of Children Act, in his position as a member of the House of Assembly. He also served as the Windward Island Director of the Eastern Caribbean Currency Authority.
Williams has had a long and distinguished career in SVG and was also called to the bar and practised in Dominica, Barbados and the British Virgin Islands (BVI), and has offered his expert opinion on radio and television on numerous occasions. Additionally, he attended various conferences, including a constitutional conference in 1979 in England, the Commonwealth Law Ministers Conference in Winnipeg, Canada, and the Commonwealth Parliamentary Conferences in Guyana and Kenya.
In recognition of his contribution in the State of SVG and for his services generally, Williams was awarded the OBE by Her Majesty the Queen in 2006.