Posted on
Families squatting near Chatoyer National Park may soon be removed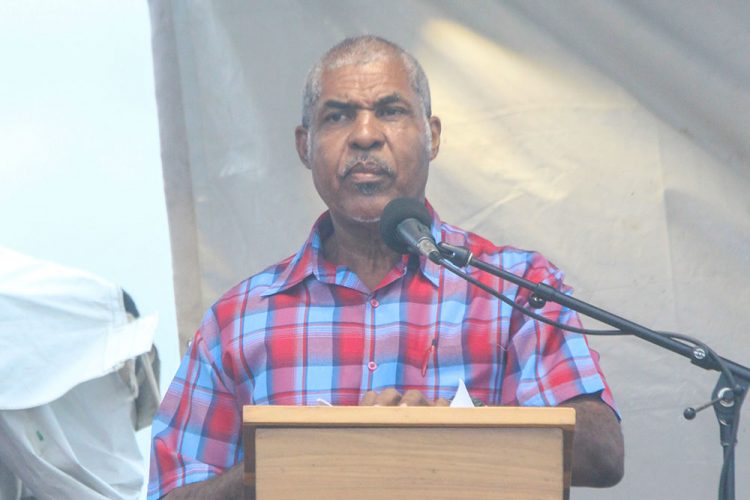 Persons squatting on the north eastern side of the Chatoyer National Park in North Windward may soon be removed.
Parliamentary Representative for North Windward Montgomery Daniel, who is also the Minister of Housing, Informal Human Settlements, Lands and Surveys and Physical Planning, said the area is needed to add to the recently renamed Chatoyer National Park.
The minister said that there are plans for the park, which include using that area for persons who wish to have cookouts, while shops will also be placed there. Daniel also noted that moving a little westward, that area has been identified for parking and a playing field.
"I have met with persons living there and let them know. So very soon, through the Ministry of Housing, we will be issuing legal instruction for their removal," said Daniel.
He added that when the consultancy work was completed on the Chatoyer National Park in 2009, the consultants recognized nine structures owned by three families, and despite his plea and several notices from the Planning Department, a number of individuals joined those families and squatted on the land.
He said that this was done in the hope that if lands were given by the government, they would get those lands.
"I want to say to you that I can only do my best in a plea at the Cabinet level, and if the Cabinet so approves, so be it, but I want to say to you, the Cabinet decision is final," said Daniel.
He also outlined the plans for the Chatoyer National Park, adding that the facility must be left opened to national activities, while the western end (currently occupied by BRAGSA), will be a replica of the Botanic Gardens.
There is also a plan to cultivate various plants, including sea grapes and fat pork (Chrysobalanus icaco). Footpaths are also to be built and statues of Chatoyer and other distinguished individuals erected. A playground for children is also in the plans.
The area needs EC$13.5 million to transform it into the facility the government wants it to become, and a further EC$5 million for five-year maintenance.