Posted on
Top students around Marriaqua community awarded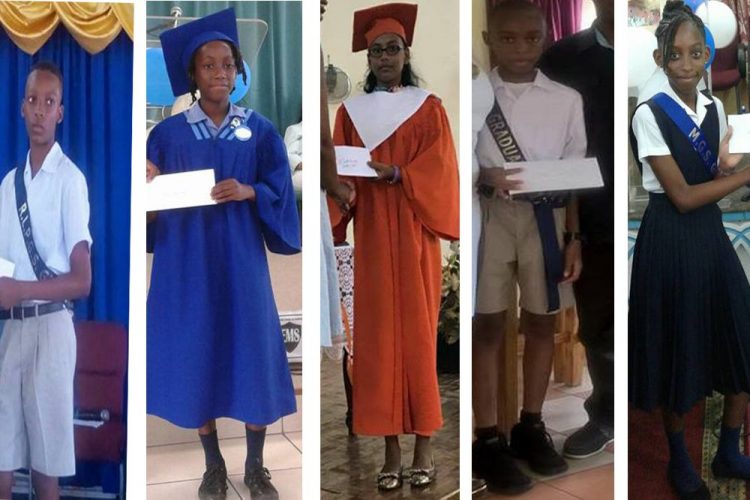 The Valley Sports Committee, a non-profit, community based sporting organization in the Marriaqua Valley, whose objective is to promote sports and culture in the Marriaqua community, presented five awards to the top students of each primary school in the Marriaqua community.
The awards of $200 were given to: Tejany Browne, Cane End Government School; Jadeda Cato, Evesham Government School; Daequan Lynch, Richland Park Government School; Kristie Dasilva, Richland Park Seventh Day Adventist School; Zenice Primus, Marriaqua Government School.
The Valley Sports Committee has been hosting the Richland Park Netball Competition and the Richland Park Football Competition since 2015. They are working on expanding their sporting calendar to include other competitions such as basketball and volleyball.
The members of the Valley Sports Committee are Geshell Peters (president), Shelly-Ann Fraser (secretary), Julia Matthews (treasurer), Kevin James, Lasanio Pompey, Rosmond Richardson, Rocky James and Akiem Lewis.