Posted on
Creamy Vanilla Caramel Cheesecake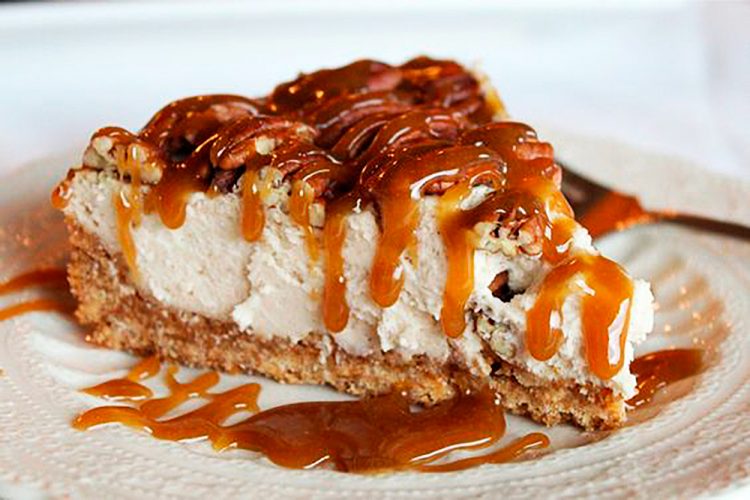 What you will need:
1 graham cracker pie crust
2 packages (8 oz each) cream cheese
2/ 3 cup sugar
3 eggs
2 tsp vanilla
2 cups vanilla yogurt
2 tbsp flour
1/ 3 cup caramel topping
Pecan halves (optional)
Method:
Heat oven to 300 degrees. Beat cream cheese in medium bowl with electric mixer on medium speed until smooth. Add sugar, egg whites and vanilla. Beat on medium speed about 2 minutes or until smooth. Add yogurt and flour. Beat on low speed until smooth. Carefully spread batter in pie crust. Bake 1 hour. Turn off oven; cool in oven 30 minutes with door closed. Remove from oven a few minutes. Cover and refrigerate at least 3 hours. Drizzle caramel topping over cheesecake. Garnish with pecan halves covered in the refrigerator. Enjoy.