Posted on
Why are Vincentians developing Vaccine Hesitancy?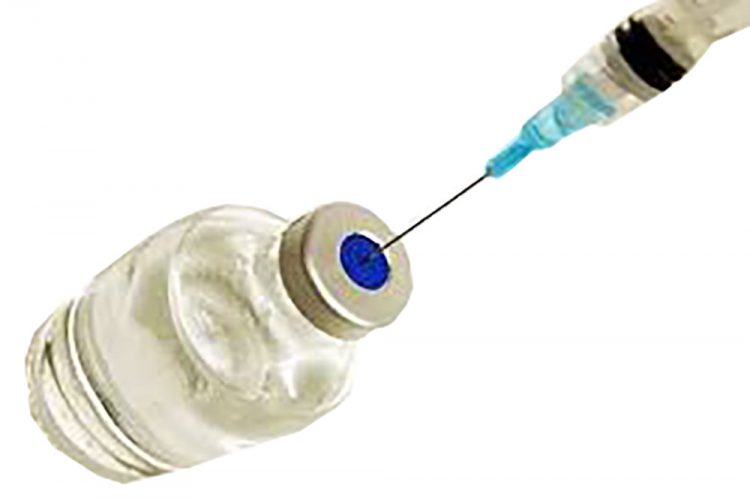 There is an outbreak of measles currently going on in some parts of the United States. Other European countries are also reporting outbreaks of this vaccine preventable disease. Measles is a highly contagious childhood infectious disease that is caused by the measles virus. Although a vaccine is available to prevent this disease, it still kills more than 100,000 people a year, most under the age of five.
The Pan American Health Organization (PAHO) says the Americas, including the Caribbean, is the first in the world to have eliminated measles. This viral disease can cause severe health problems, including pneumonia, blindness, brain swelling and even death.
The successful elimination came after a 22-year effort involving mass vaccination against measles, mumps and rubella throughout the Americas by PAHO.
Despite a vaccine being available, outbreaks are still occurring in the Americas. The explanation is that there is a growing level of vaccine hesitancy that is threatening this elimination success. People are refusing to vaccine their children. These unvaccinated individuals travel to regions where the disease still exist and contract the disease, or persons from regions where the disease exist travel into these communities and spread the diseases to those who are not immunized.
Whatever the case, there is absolutely no reason for the disease to spread and cause outbreaks. By this happening, it means that there are many susceptible individuals in the communities who have not been vaccinated. This can cause the herd immunity rate to fall bellow levels that afford protection to communities.
In St. Vincent and the Grenadines, a country that has always boasted good immunization coverage, we are now seeing a rise in people opposing to vaccinate their children. This can cause a decrease in immunization coverage and thus threaten herd immunity, providing an environment for vaccine preventable diseases like measles, mumps, diphtheria, rubella, pertussis etc. to appear again and spread.
One of the most common reasons for choosing not to vaccinate children stems from religious beliefs. These choices are not the by-product of ignorance, but rather the intentional and calculated decision related to a staunch conviction. However, there are other religious groupings who have no basis for this argument and use conspiracy theory and rumour to prevent their followers from getting vaccinated. Although the rights of individuals must be respected, when the rights of these people pose a threat to the public's health, action must be taken to ensure that they do not mislead and put others in harm's way.
Another reason why parents refuse or delay vaccinating their children is due to personal or philosophical reasons. There are individuals who believe in self immunity. These individuals are free to make these choices, but should be responsible and should not influence others to follow them.
There are individuals or groups who are concerned about vaccine safety. Most of these concerns are based on information these parents have discovered in the media or received from acquaintances.
Regardless of whether the stories stem from television, the Internet, radio, or from family and friends, parents are constantly bombarded with other peoples' opinions about vaccination and these opinions can influence others to follow. Individuals and groups can give false information. All of this information can be overwhelming for some parents to sift through, making it difficult for them to make their own well-informed decision.
Finally, there is the desire for more information. Parents want to be able to make informed decisions about their child's healthcare by knowing both the benefits and risks associated with each vaccine. Health authorities should therefore ensure that strong health education program on vaccination exist so that persons can access and understand the information. The national immunization schedule should be available on the Ministry's website with additional information and links to information on vaccines. Authorities must also be quick to debunk myths by persons who have a personal agenda, by offering credible scientific evidence.
Dr. Rosmond Adams, MD; MSc (Public Health); M.S (Bioethics) is a medical doctor and a public health specialist with training in bioethics and ethical issues in medicine, the life sciences and research. He is a lecturer of medical ethics and Research Methods.
He is the Head of Health Information, Communicable Disease and Emergency Response at the Caribbean Public Health Agency (CARPHA). He is also a member of the World Health Organization Global Coordination Mechanism on the Prevention and Control of NCDs.
(The views expressed here are that of the writer and not of any organizations). You may contact him at adamsrosmond@gmail.com