Posted on
Avocado thief gets 3-month suspended sentence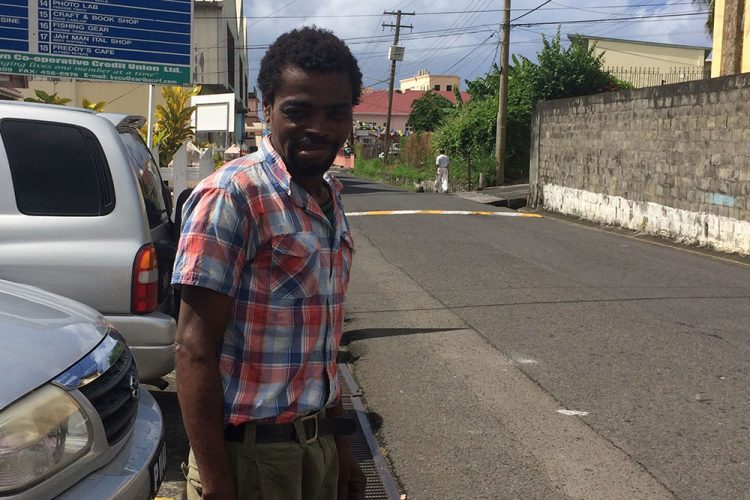 One of the perpetrators who has been stealing the avocadoes from a retired woman's tree, was caught by the police mid-pick this week, and charged.
Leroy McLeod, 40, pleaded his guilt to stealing eight avocadoes from Veronica Samuel-Jack of Arnos Vale, when he appeared before the Kingstown Magistrate's Court on Tuesday.
"Other people does pick too," was all McLeod said, after he was cautioned by the police officer, who is Samuel-Jack's neighbour.
The officer, Constable 363 Fergus, had noticed such behaviour before, and had already warned the 64-year-old retired woman about persons going into her fenced yard, and stealing her avocadoes.
On the date in question, Fergus was heading home, and while passing by Samuel-Jack's home, he apparently heard a rattling sound.
Looking closer, Fergus noticed the defendant in the tree, with a white sack in his hand. He asked McLeod whether he had permission for the activity.
The defendant said he was sorry.
Samuel-Jack said that she had not given the accused permission.
Some of the avocadoes in the small white sack were shown in court, but they seemed to be not yet ripe. This caused Senior Magistrate Rickie Burnett to comment that they weren't ready for the market, and, "you pick the woman young avocado."
The first thing that the defendant told the senior magistrate was that he was sorry.
He was asked who he was saying sorry to, whether it was the complainant. McLeod said that he was. "Well you are not before Mrs Samuel now," the magistrate told him.
Going through the defendant's criminal record, he noted that McLeod had committed several offences, most of them theft.
"You have done almost everything," he told McLeod, who had been charged with stealing one bun previously, and Burnett asked him if he was still on drugs.
The 40-year-old said that he only smoked cigarettes.
He asked the defendant, "why have you been living your life like this?", pointing out that his record started in 2001.
McLeod mentioned that he had been trying to behave, to which the response was, "behave yourself when?"
It was noted that McLeod had gone to pick the avocadoes at 8 o'clock in the night.
Further, "you showed no remorse at all," the magistrate told the defendant, in relation to his comment that other people pick too.
McLeod explained that he didn't know that Fergus was a 'cop'.
"You don't have to know," he was told.
"Sending him to prison, what that is really going to do to him?…That is not going to do one thing to him than take away his freedom for two months…he is not going to change…but then what else do I do to him?" the magistrate commented.
Burnett handed down a prison sentence of three months to the defendant, to be suspended for six months, and compensation in the sum of $24 was also ordered.