Posted on
Traffic accident at Gordon Yard claims two lives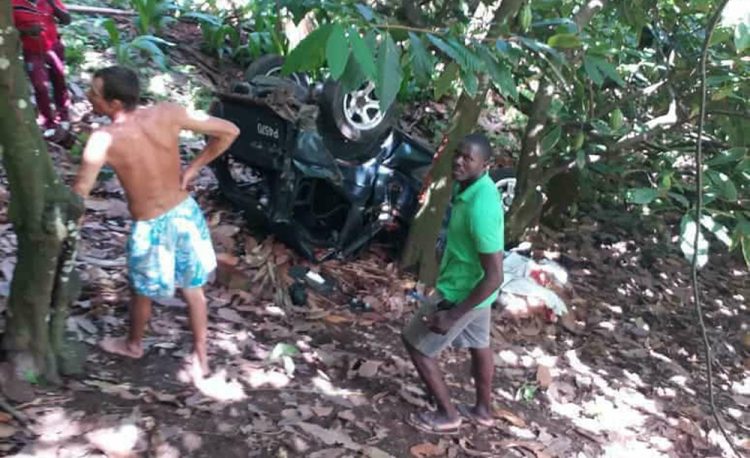 Police are investigating an accident that took place on Sunday at around 9.30 am that resulted in the death of two persons, a male and a female, and the hospitalization of two others.
According to a police officer, a Suzuki Escudo was travelling in Gordon Yard, North Leeward area when the driver lost control and plunged over an embankment.
Reports are that the persons involved in the accident are from Lowmans Windward and were heading to a Spiritual Baptist meeting in Chateaubelair when they crashed.
At around 1.30 pm on Sunday, a police officer attached to the traffic department of the Royal St. Vincent and the Grenadines Police Force told SEARCHLIGHT that two police officers, including an Inspector of police, were at the scene of the accident and are gathering evidence.